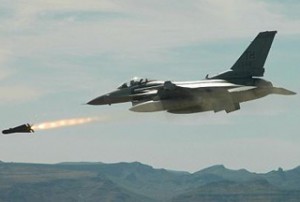 Several Palestinians have been injured as Israeli aircraft bomb two sites in southern Gaza Strip early Friday, the army and witnesses said.
The Israeli military said it blew up a metal workshop in Khan Yunis in the early hours of Friday, injuring several people.
The condition of the injured was not immediately clear, witnesses said.
Minutes later, a second strike targeted a tunnel in the border town of Rafah, the Israeli military said.
The army claims that the two strikes were in retaliation to a Thursday rocket attack that hit an empty workshop on a kibbutz in southern Israel, but caused no casualties.
The attacks come as US Vice President Joe Biden is wrapping up a 5-day visit to the region.