Syria
Several people killed in Syria car bomb blast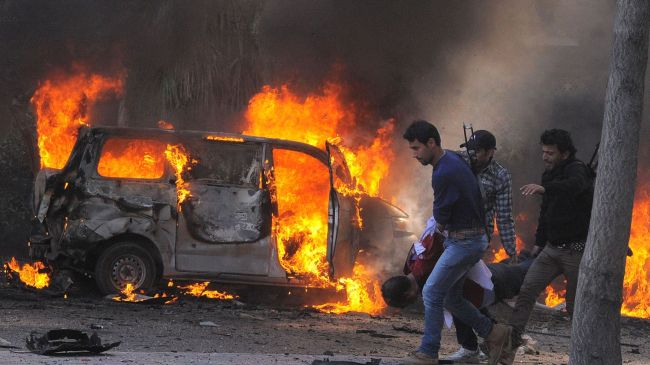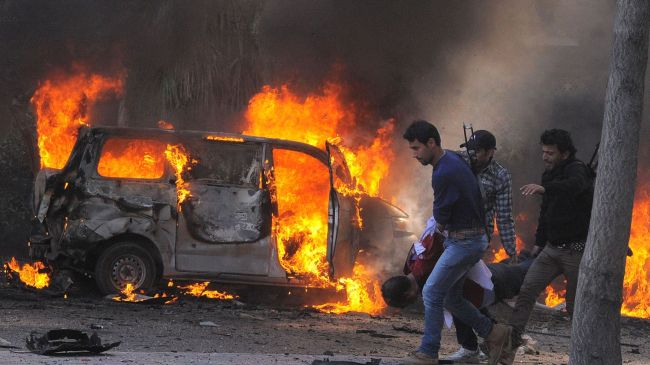 Several people including women and children have been killed in a car bomb attack in the Syrian town of Kanaker.
According to a report by Syria state television on Wednesday, the car was parked near a mosque in the town, south of the capital Damascus.
Several days ago, another Damascus suburb was targeted by a deadly bomb attack.
The latest attack comes as Syrian forces have stepped up their offensive against foreign-sponsored militants in Damascus and other cities.
On Wednesday, the Syrian government forces managed to kill and injure several foreign-backed militants in al-Khalediyeh neighborhood of the western city of Homs.
The army soldiers also clashed with militants in al-Dana, Bsamis, Deir Sunbul, Khan al-Subil, al-Bara, Eblin, Mar'ian and Hass in Idlib countryside and killed a number of them as well as destroying their weapons and ammunition.
Syria has been gripped by deadly unrest since 2011. According to the United Nations, more than 90,000 people have been killed and millions of others displaced in the violence.
Damascus says the chaos is being orchestrated from outside the country, and there are reports that a very large number of the militants are foreign nationals.
The regime of Israel, along with the West and its other regional allies, are partners in supporting over two years of deadly militancy in Syria.
Several international human rights organizations say the foreign-sponsored militants have committed war crimes in Syria.