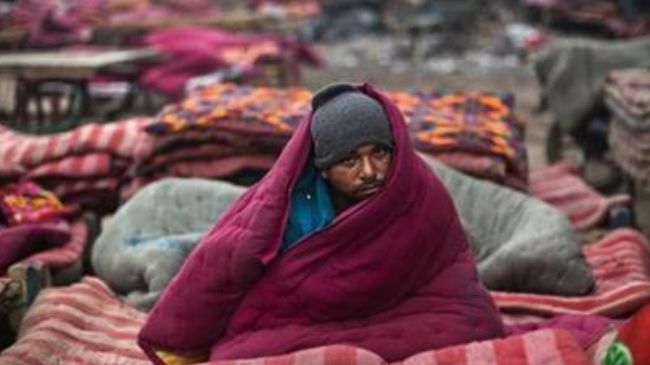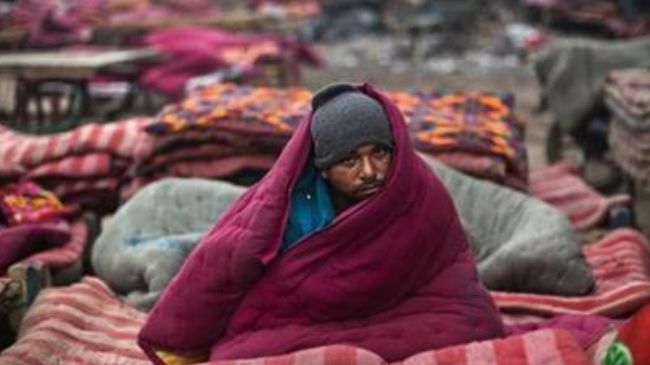 Freezing temperatures have claimed the lives of more than 100 people in northern India over the past weeks as the country suffers one of its coldest winters.
Reports say that most of the victims were homeless people whose bodies were found on the streets.
"Over 100 people have died in Uttar Pradesh and a few people in Rajasthan," said Sandeep Chachra, who works for the anti-poverty charity, ActionAid and reports to the Supreme Court, on Thursday.
"Over 100,000 homeless people in Delhi alone are exposed to intense cold weather," he added.
Temperatures fell as low as minus 9.8 degrees Celsius (49.6 degrees Fahrenheit) on January 1 in New Delhi. That is the coldest weather condition to hit the country's north in 40 years.
A Supreme Court decree has ordered the provision of aid for the affected people.
Fog and cold weather also led to the cancellation of flights and train transport.
Weather forecasters say the temperatures will stay low over the next few days.