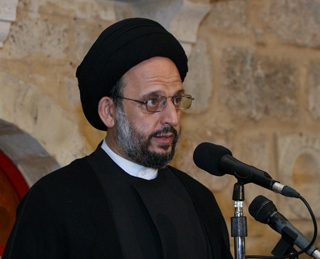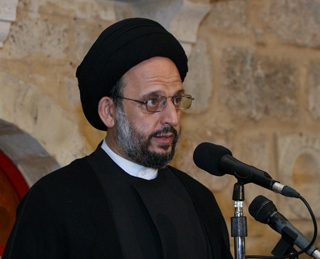 Beirut Friday prayer slammed terrorist attacks of the churches in Nigeria and announced Islam's denunciation of such violent measures.
Hujjat-ol-Islam Seyyed Ali Fadhlallah, Friday Prayer of Beirut referred to the recent blasts of churches in Nigeria and stressed the estrangement of Islam with such violent measures, reported Taqrib News Agency (TNA).
He criticized the ideologies behind these moves and demanded for a joint Islamic-Christian stance to be taken against such criminal acts.
He called the terrorist blasts an extremely criminal violence and said, "Islam hates such criminal acts which are taken either under the title of revenge or in line with a prejudiced and petrified views."
Son of late Lebanese leader, Allameh Mohammad Hussein Fadlullah, demanded for benefiting new Christian year as an opportunity for reaching Islam-Christian interfaith dialogue and boosting common values between the religions.
He highlighted the prioritization of respect for the lives and freedom and other rights of the people and said such rights are a blessing of God which are given to everybody.
He denounced direct or indirect interference of the world arrogant powers in such terrorist attacks and demanded for a solid stance by Islam-Christianity against the efforts for disintegration of Islamic countries.
Before that on Friday, Sayyed Ali Fadlullah, in his first sermon at Beirut Friday prayer celebrated the birth anniversary of Jesus Christ (p.) and related the story of the Muslims who were warmly received by the Christian king of Abyssinia in the time of Prophet Mohammad (PBUH).
He then explained that he has recalled this story to prove that the relation between Islam and Christianity is founded on mutual love and brotherhood, having come from the same source and called for the same values.
A string of bombs struck churches in five Nigerian cities Sunday, leaving dozens dead and wounded.