Lebanon
Seyyed Hashim Safi el Din: Lebanese resistance against Takfiri groups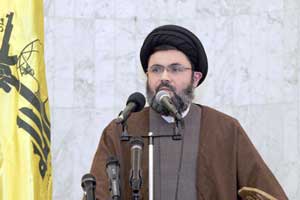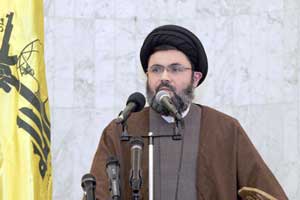 A senior Lebanese cleric vowed the resistance of the nation against Zionist activities saying that the people will not let Takfiri (excommunication) groups to find the grounds for their measures in the country.
Hujjat-ul-Islam Seyyed Hashim Safi el Din, head of Hezbollah's political council, attending the ceremony for Lebanese martyrs demanded authorities and media activists to protect the resistance and sovereignty of the country, reported Taqrib News Agency (TNA).
He criticized the claimants of supporting Lebanon, backing Takfiri groups in reality, and said," Any view which questions Hezbollah efforts, is in fact a support for Takfiri terrorist groups."
"Resistance recognizes the Zionist regime of Israel as its number one enemy and does not count Takfiri terrorists to be apart from the Zionist regime and the US." Hezbollah official noted vowing for full resistance of Hezbollah against these groups in a bid to change all political equations to its own benefit.
Lebanese scholar praised national determination of the people to stand against Takfiri groups and added," Lebanese nation, who spare no effort in standing against measures and activities of the Zionist regime, will not let Takfiri members, puppets of the Zionist regime, to find the grounds for their crimes in Lebanon."