Africa
Shadow of ethnic cleansing spreading over CAR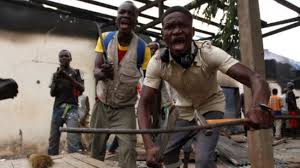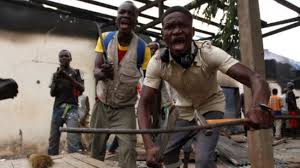 Tens of thousands of Muslims are being forced by Christian militias to flee the Central African Republic in what human rights groups and a top UN official characterized as de facto ethnic cleansing.
The CAR capital, Bangui, used to have a Muslim population of over a hundred forty thousand people. Today, less than one thousand still remain.
Events in the CAR spiraled out of control since December 2013, when Christian armed groups launched coordinated attacks against the mostly Muslim Seleka group that had toppled the government in March 2013.
The country's first Muslim President stepped down in January and Interim President Catherine Samba-Panza took over the power, while facing the task of taming the tsunami of revenge killings between Christians and Muslims that has seen thousands flee the country.
UN High Commissioner for Refugees (UNHCR) Antonio Guterres has warned of potential new threats against the Muslim community in the African country.
Last month, French lawmakers approved the extension of France's military intervention in the CAR and announced plans to increase the number of military deployment. The foreign forces have so far failed to curb the violence.
Some analysts believe the current bloodshed has little to do with religion and more with the control of the resources in one of Africa's weakest govern states, which has led to the specter of religious and ethnic cleansing looming over the country.