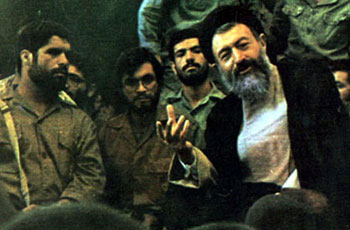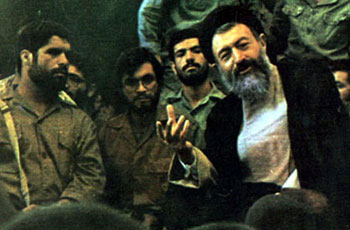 June 28 is the day when Ayatollah Beheshti was assassinated by the terrorist MKO group.
Ayatollah Sayyid Mohammad Hosseini Beheshti was born on October 24, 1928 in Isfahan and his studies commenced at the age of four. During his high school years, he began the study of seminary lessons in Arab literature, fiqh, and philosophy.
He continued his studies in Qom under the guidance of Imam Khomeini and Ayatollah Borujerdi. He was a serious and self-disciplined student. As a cleric studying at the seminary, he never liked to make use of "Bait ul-Mal" (the public treasury), and this was an attribute that endured until the end of his life.
It was when he came to Tehran that he began studying English language seriously and later he commenced teaching English in schools.
In 1951, he had the opportunity to continue his studies overseas in philosophy and to become familiar with the philosophy of the west, but he postponed his travels until five years later because of his meeting with the late Ayatollah Tabatabaii with the recommendation of Ayatollah Morteza Motahhari that he take part in Tabatabaii's philosophy lessons.
The eminent figure is remembered as a man of deep thought, disciplined in everyday activities, having high confidence in his ability to learn and educate himself, self confident in behavior and logical in manner.
He was a scholar whose multi-dimensional attributes made him a truly great man. However extensive knowledge is required to form a comprehensive appraisal of his personality, his goals, and his intentions.
He was actively taking part in 1962-1963 anti-despotism campaigns. From 1362 he formed a searching group for surveying about the Islamic government and in the same year Savak (the controlling system for security at that time) made him leave Qom.
In 1963 upon a proposal by Ayatollah Ha'eri and Ayatollah Milani he left for Hamburg and he began to manage and direct the mosque and formation of religious groups of the young and revealing Shah's (the last king) crimes. At this time he traveled to Saudi Arabia (in Haj. time), Syria, Lebanon, and Turkey to visit Imam Mousa Sadr and in 19868 he traveled to Iraq to visit Imam Khomeini.
In 1970 he returned to Iran and started to teach interpretation of Quran and examination of textbooks and this process continued until 1976.
In 1978 went to meet Imam Khomeini in Paris. After his return he played an effective role regarding determining the policy of the Islamic revolution. From December 1978, according to Imam's command, he formed the revolution's council and was dealing with that till the victory of the revolution in 1979.
After the revolution, he founded the Islamic Republic Party and took part in the election of Leadership Assembly of Experts, and as a vice president of Majlis he dealt with new Constitutional affairs.
After the interim government resigned in 1979, he was doing his duty as a minister of justice. Then through the command of Imam Khomeini, he was chosen and appointed chairman of Supreme Court.
He was busy with his duties till the evening of June 28, 1981 when after evening prayer, while giving lecture, he was assassinated in the explosion of a bomb planted by the members of terrorist Mojahedin organization (MKO). 72 other people from his colleagues were also assassinated in the bombing.
Millions of Iranian people took part in his funeral procession and burial ceremonies, attesting to his large popularity among people.
He had said awhile before his martyrdom amid a wave of bombings by the terrorist group: "Kill us but know that our nation would become more aware by your killings."