Palestine
Middle East
SHAME ON GULF PUPPETS: Zionist regime president arrives in UAE amid Abu Dhabi's escalation against Yemen
Zionist -president Isaac Herzog has arrived in the UAE in the first such visit, more than a year after Abu Dhabi and Tel Aviv signed a US-brokered normalization agreement that provoked a sharp backlash in the region.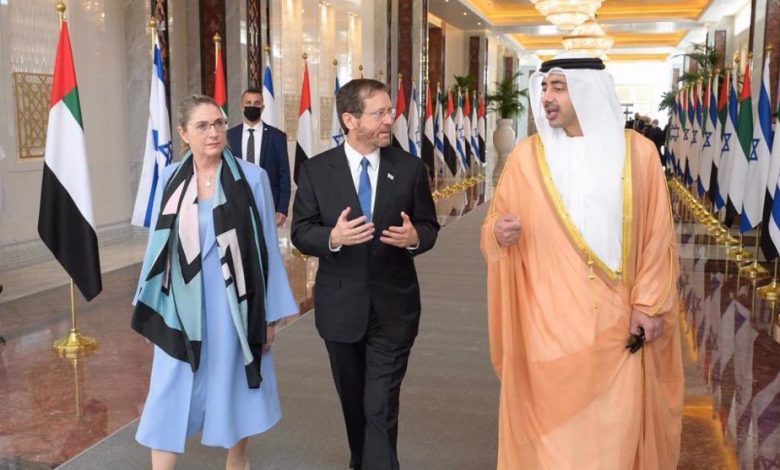 Before leaving for the UAE on Sunday morning, Herzog said he would be meeting the leadership of the UAE at the personal invitation of Abu Dhabi's Crown Prince Mohammed bin Zayed Al Nahyan.
He claimed he was bringing a "message of peace to the entire region."
Herzog's UAE trip and his emphasis on "peace" come at a time when the UAE has ramped up its military involvement in the Saudi-led war on Yemen, which has killed hundreds of thousands of people.
The Israeli regime has recently announced that it would come to the aid of the UAE, supporting its military actions against Yemen. On January 18, Israel offered security and intelligence support to the UAE against retaliatory drone attacks from Yemen.
Tel Aviv and Abu Dhabi have also been among the most vocal opponents of a 2015 nuclear deal between Iran and major world states. While the latter has softened its tone toward the Islamic Republic in recent months, the former has continued to threaten Iran with war.
Since they reached the so-called Abraham Accords at the White House in August 2020, Israel and the UAE have signed a raft of deals in various areas, ranging from tourism to aviation and financial services.
Top Israeli authorities have already visited the UAE, but the regime's prime minister Naftali Bennett was the most senior official who made the trip last month.
Israel opened its embassy in the Emirati capital in late June last year. Israeli foreign minister Yair Lapid inaugurated the Israeli embassy in Abu Dhabi and the Israeli consulate in Dubai during a two-day visit.
The UAE officially inaugurated its embassy in Israel less than a month later. The embassy is situated in the Tel Aviv Stock Exchange building, also known as the Bursa.
Palestinians, who seek an independent state in the occupied West Bank and Gaza Strip with East al-Quds as its capital, view the normalization deals with Israel as a betrayal of their cause.