Syria
Shame on those who brought democracy(?) to Syria- Syrian woman: I would have sold myself, but they only buy virgins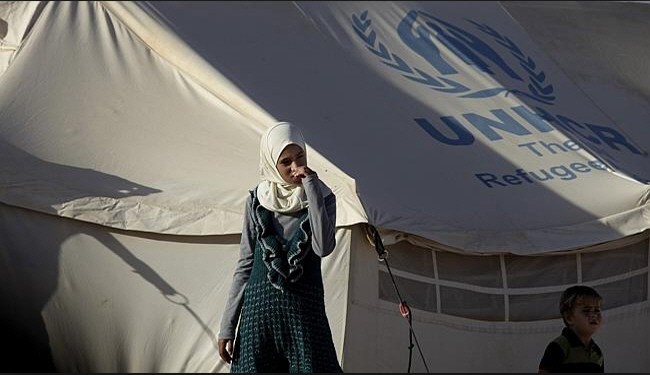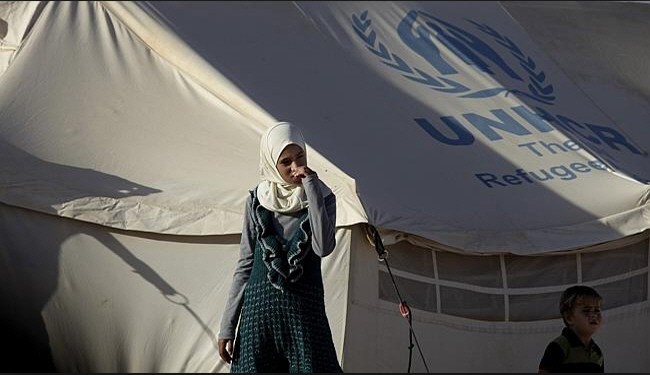 Girl buyers in the Syrian refugee camps in Jordan have upgraded their demands, going tent by tent and looking just for virgins, a Syrian woman suffering in the Zaatari camp says.
Syrian girls are falling victim to men, mostly from Saudi Arabia, Egypt and Jordan, who are taking their own advantage from the homeless impoverished Syrian families amid the bloody war that the oil-rich kingdom happens to be one of its biggest supporters.
Though it is common for Syrian children to be married before 18, displacement has made marriage take on a new urgency.
With horrible cases of rape and kidnapping witnessed in the Syrian refugee camps, families often find it the best option for their girls is to be wed as soon as possible.
However most of these marriages last for just a couple of months, before the men throw the poor girls out without anything to survive.
Amani, who is a 22-year-old Syrian woman, is mother of five children who have lost their father in the war in Syria.
Her story, published by the Inter Press Service published, was shocking as it showed a new level of the crime taking more victims every day in the overpopulated camp.
According to the report she sold her sister to a Saudi man for just 300 dollars to help her family.
"I work seven days a week, at least 10 hours a day, for an NGO that takes care of the smallest children here in the camp. After working an entire week, I get three dollars. With an ill mother, an elderly father and a baby to take care of, this life is untenable," Amani says. "My older sister and her husband still have all their children, thank god, but this means five extra mouths to feed."
Nourishing a family of ten with only three dollars a week quickly became impossible. Amani brought her younger sister, Amara, to work at the same NGO. But doubling the income was still not enough to take care of all of them.
There was only one way to get money quickly, a route that many families took before Amani did – and that was to as good as sell one of the girls. Amani sent off her younger sister Amara, 14, to some sort of marriage.
"I have seen Jordanians, Egyptians and Saudis passing by the tents in search of a virgin to take along. They pay 300 dollars, and they get the girl of their dreams."
Amani says she had no choice. "I knew she wasn't in love, but I also knew that he would take care of her. I would have sold myself, but Amara was the only virgin in our family. We had to sell her, in order to allow the rest of us survive. What else could I do?"
Amara was married to a Saudi man that passed by their tent and asked her father for her hand.
That was after he had met Amani, who had told him of the family's financial desperation and that her younger sister was still not married off. With this marriage Amani secured critical money for her family – at least for the time being.
Zaatari refugee camp is located 10 km east of Mafraq in Jordan. It was first opened on July 28, 2012 to host Syrians fleeing the foreign-backed war in their country.
On July 4, 2013, the camp population was estimated at 144,000 refugees, making it Jordan's fourth largest city.