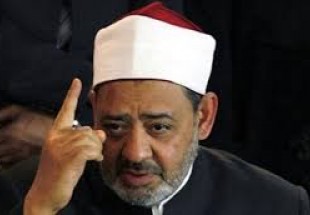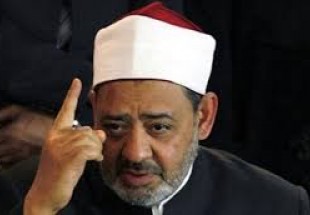 Ahmad Al Tayyeb, top Egyptian mufti, in an interview with Arabic Sky News channel called sectarianism and religious clashes as the cradle for terrorism and noted that the only winner of religious wars in the region is the Zionist regime of Israel, reported Taqrib News Agency (TNA).
He highlighted necessity of reviving interfaith dialogues and added," Terrorism makes use of religion for its political objectives; hence, the Muslim Council of Elders is launched for alleviation of sectarian rifts in Islamic communities."
Al Azhar Sheikh said the council was launched in Abu Dhabi in 2014 including some of the most prominent Muslim scholars with the objective of realization of peace and coexistence in the world of Islam and confrontation with sectarianism.
Member of the Muslim Council of Elders stressed welcoming the differences and views within the framework of religion and stressed," There is no substitute for Islamic unity and leaving dispersing plots.
In a recent speech by grand Sunni figure, he stressed fraternal ties between Shia and Sunni calling the two major Islamic denominations as two wings of Islam.
Ahmad al Tayyeb, grand Sheikh of Al Azhar, had once again banned killing of Muslims from any denomination calling all to return to the original spirit of Islam, affection, tolerance and prevention of extremism.