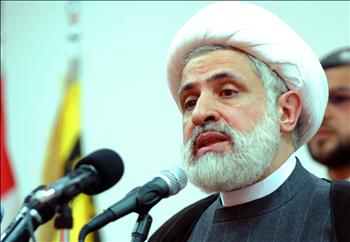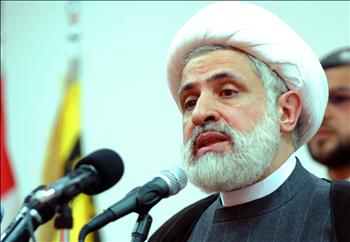 Hezbollah Deputy Secretary General Sheikh Naim Qassem said "Ayoub" drone is a new equation that enters the new balance of deterrence between the Zionist entity and the resistance pointing out that the deterrence is part of our policy in protecting Lebanon and part of the readiness we're working on.
In a graduation ceremony held at Al-Mustapha school on Saturday, Sheikh Qssem called on Al-Mustaqbal Movement to stop supporting the Syrian opposition.
"I say to the Future Movement and to [it leader MP] Saad Hariri: have mercy on Lebanon and its people, have mercy on Syria and its people and stop funding and arming the [Syrian] opposition," His eminence said.
"[Stop] managing armed groups in Turkey and involving Lebanon in the details of the Syrian crisis. [Stop] sheltering gunmen in Lebanon and smuggling weapons from Lebanon to Syria