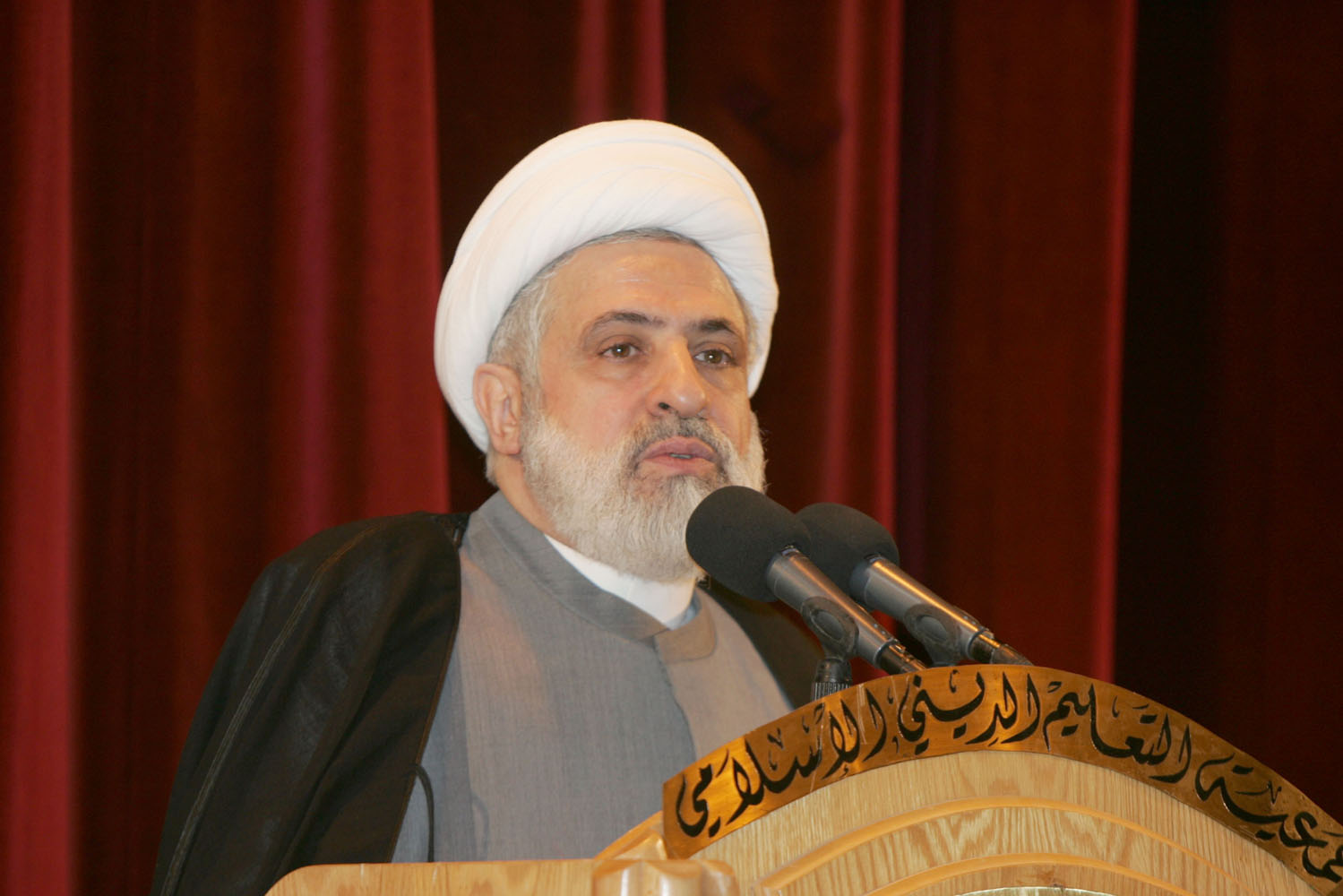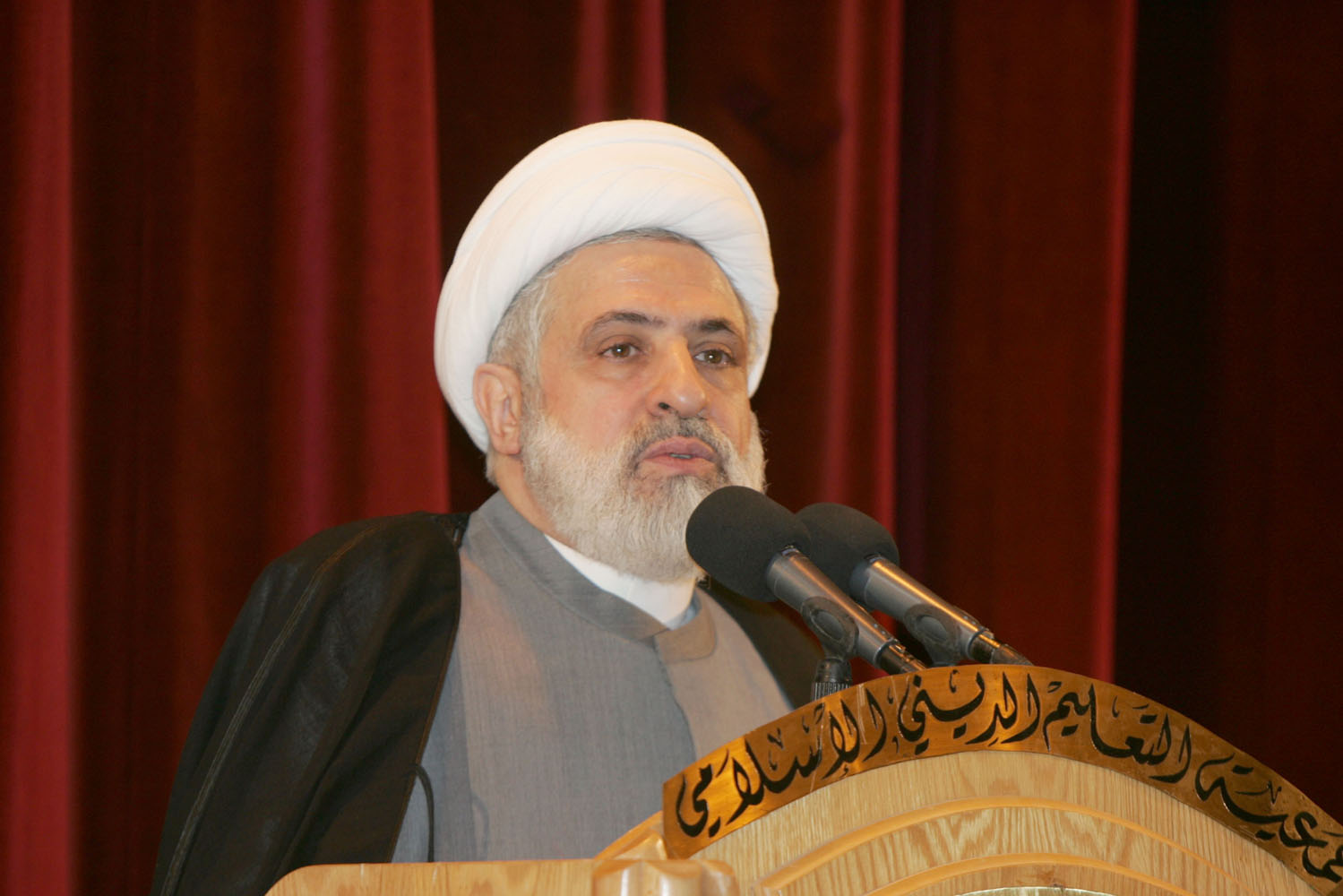 Hezbollah Deputy Secretary General Sheikh Naim Qassem called on the Lebanese political parties to finalize a national agreement on the upcoming president and the electoral law, noting that the controversial issues can be tackled either gradually or in the context of a package deal.
During an educational ceremony held by the municipality of Kaouthariyat As-Siyad in southern Lebanon, Sheikh Qassem highlighted the importance of coping with corruption, calling on punishing those involved in the illegal internet file.
On Syria, his eminence asserted that the field situation improves in favor of the army and its allies, confirming that the terrorists will turn to be scattered groups which wander around the world to carry out aimless attacks where possible.