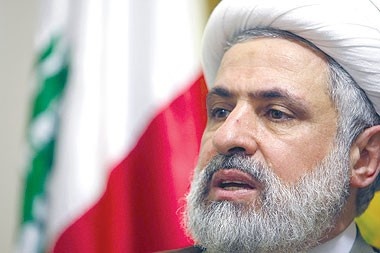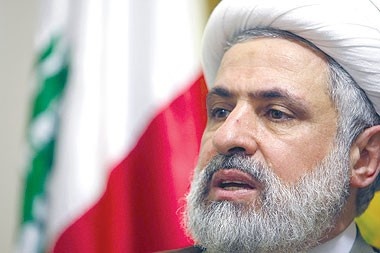 Hezbollah Deputy Secretary General Sheikh Naim Qassem said Wednesday that Iran was "targeted" because it represents a "popular, reliable, combatant model" and not because of its nuclear development, the National News Agency reported.
"Iran is targeted because it supported the resistance in our region. Iran has tolerated [many] political burdens because it stood by the region's people and by the Palestinian people," Qassem said.
He added that threats against Iran "strengthen it in the face of challenges."
The United Nations and the West have imposed a raft of sanctions on Iran in an unsuccessful effort to force it to halt its atomic activities, which the West suspects could be a cover for efforts to build a nuclear bomb.