Lebanon
Middle East
Sheikh Qassem to Families of Kidnapped Soldiers: Cause Demands Secret Follow-up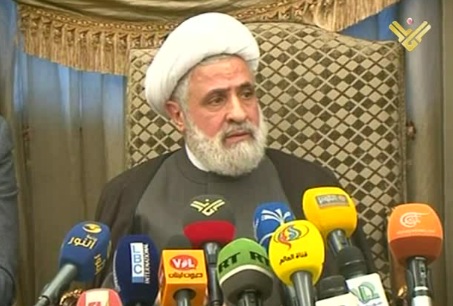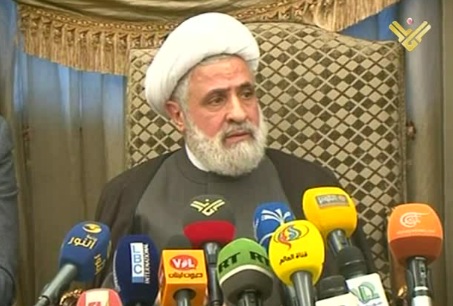 Hezbollah Deputy Secretary General Sheikh Naim Qassem called on the government on Tuesday to lead the mediation regarding the case of abducted servicemen, stressing that the negotiation channels should unite.
"The release of the captives is a noble goal that we should all be seeking," Sheikh Qassem told reporters after a meeting with the families of the hostages, who were taken captive by the al-Qaida-affiliate al-Nusra Front and ISIL after they overran the northeastern border town of Arsal.
His eminence called on the state to unify the negotiation channels and task the crisis cell with fully assuming its responsibilities towards the case.
He stressed that the party supports direct and indirect negotiations with the kidnappers.
Sheikh Qassem also called on the media to end the debates regarding the case of abductees in order to guarantee the success of negotiations, remarking that more secrecy over the matter is needed.
Hezbollah Deputy Secretary General further called on the Lebanese to cooperate with the families and participate in activities to press the release of the servicemen, vowing that the party will exert all possible efforts within the cabinet to release them.
Sheikh Naim Qassem slammed the extortion of the kidnappers by setting a high level of demands.