Middle East
Palestine
Sheikh Sabri calls on Palestinians to celebrate the Islamic New Year in al-Aqsa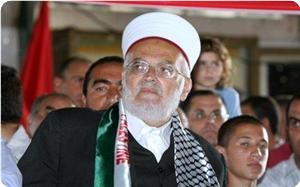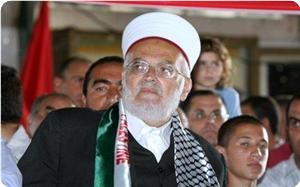 Sheikh Ekrima Sabri head of the Supreme Islamic Council in occupied Jerusalem called on the Palestinian citizens to visit al-Aqsa Mosque, on Friday on the occasion of the Islamic New Year 1434.
Sheikh Sabri said, in a statement issued on Tuesday evening, that "the Muslims' duty on the occasion of the Holy Prophet's Hijra Anniversary (PBUH) is to visit al-Aqsa Mosque to perform payers there, to protect it from threats by attending lessons concerning the Hijra of Prophet Muhammad, peace be upon him, from Mecca to Medina and learn lessons from it.
Sheikh Sabri pointed out that the past Hijri year has witnessed a remarkable increase in the rate of break-ins by extremist Israeli groups to the doors and courtyards and corridors of al-Aqsa Mosque since the Israeli occupation of the city of Jerusalem in 1967 aiming to impose the Israeli control over it.
He called, on this occasion, on Arab and Islamic countries to unite their positions and intensify their efforts to protect al-Aqsa Mosque from the Israeli dangers, and to protect the religious shrines in the city of Jerusalem and Palestine, in addition to address the Western anti-Islamic campaigns, and to disseminate the Islamic rules and principles based on moderation and tolerance and respect for the other religions, denominations, and beliefs.