Palestine
Sheikh Sabri: Visiting J'lem by Arabs are detrimental to the Palestinian cause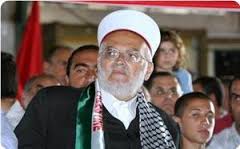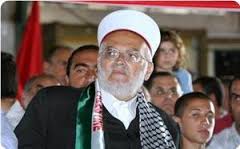 Sheikh Ikrima Sabri, head of the higher Islamic authority in the holy city and preacher of the Aqsa Mosque, said that the visits of Arab figures and delegations to Jerusalem under the Israeli occupation are prejudicial to the Palestinian cause and serve only Israel's interests.
Sheikh Sabri stated in press remarks to the Palestinian information center (PIC) that any person willing to visit Jerusalem needs to get an entry visa from the Israeli embassy in Amman or elsewhere or through security coordination, and such a procedure is considered a recognition of the occupation.
He added that such visits would also contribute to boosting the Israeli economy.
Sheikh Sabri slammed those who distract the Arab peoples from the issues of resistance and liberation in Palestine by inciting them to visit Jerusalem.
He pointed to several Islamic fatwas issued by noted Islamic religious figures from Egypt, Jordan, Syria and other Arab and Islamic countries prohibiting any visit to Jerusalem under the occupation and warning of its adverse impacts on the justice of the Palestinian cause.
He asserted that the renewed calls for visiting Jerusalem only reflect the weakness of the Arab nation and their failure to save the holy city and the Islamic holy sites from the clutches of the occupation.