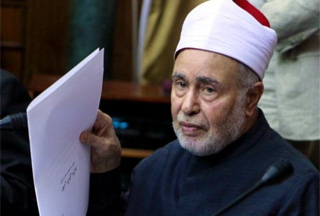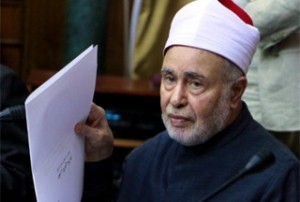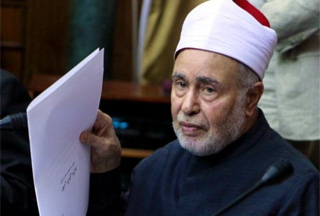 Top Sunni Muslim cleric and grand imam of al-Azhar and Sheikh Mohamed Sayed Tantawi has passed away while on a visit in the Saudi Arabian capital of Riyadh.
The 81-year-old Tantawi, the head of Egypt's most prestigious seat of Islamic learning, suffered a heart attack early Wednesday while boarding a plane in the Saudi capital.
He was reportedly in Riyadh to attend the Saudi King Faisal awards ceremony.
The grand sheikh's advisor, Abdullah el-Naggar, said the death was a surprise, saying that before leaving to Saudi Arabia the sheikh appeared to be in "excellent shape and health."
Media reports quoted sources within Sheikh Tantawi's office as saying that his deputy, Mohamed Wasel, was expected to temporarily take over leadership of the institution until the Egyptian president appoints a new head for the religious learning center.
Appointed in 1996, Grand Sheikh Tantawi was generally viewed as a relatively liberal cleric on issues such as the rights of women and was renowned for his opposition to female circumcision as a non-Islamic practice.