Palestine
Sheikhs Hussein and Sabri warn of rabbis' misleading claims on J'lem, Aqsa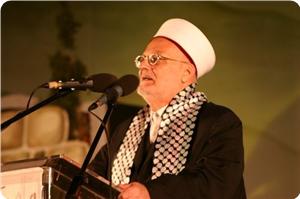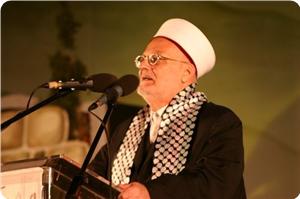 Grand Mufti of Jerusalem and Palestine Sheikh Mohamed Hussein and head of the higher Islamic authority Sheikh Ikrima Sabri warned of attempts by Jewish rabbis to question the Islamic and Arab civilization in occupied Jerusalem and the Muslims' right to the Aqsa Mosque.
They made their warning in the wake of the recent remarks by chief rabbi of the Israeli army Rafi Peretz, who questioned the legitimacy of the Muslims' presence at the Aqsa Mosque.
Sheikh Sabri condemned the rabbi's skeptical remarks in this regard as bankrupt, misleading and false.
Sheikh Sabri pointed out that the Jewish archaeologists, themselves, admitted that they had not found a single stone under or around the Aqsa Mosque associated with the Jewish Hebrew history, stressing that the history of Muslims is deeply rooted in the Palestinian land.
For his part, Sheikh Mohamed Hussein said that the rabbi's remarks contained racial and religious fallacies, affirming that Jerusalem is an Arab and Islamic city and the Aqsa Mosque belongs to the Muslims alone by divine ordinance.
He added that any Israeli claims about the history of the Aqsa Mosque reflect the Jews' delusional minds and their abortive attempts to falsify the history and civilization of the holy city.