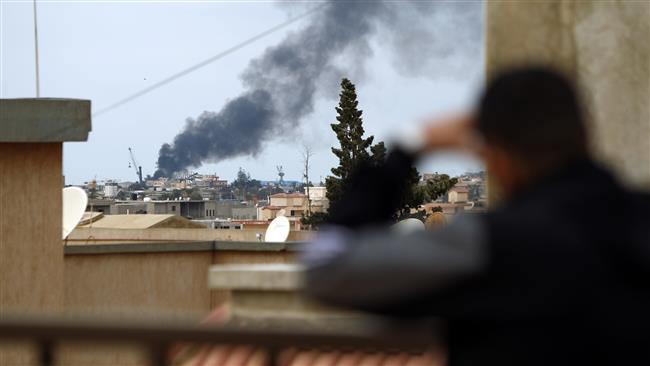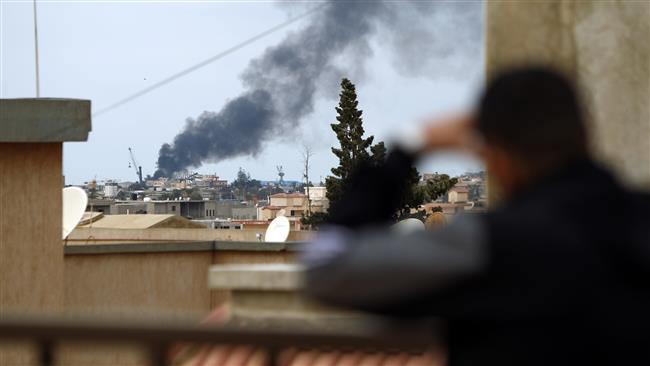 Indiscriminate shelling hits a residential neighborhood in Libya's eastern restive city of Benghazi, killing at least five people and wounding 17 others.
Medical sources said on Monday that the civilians, all elderly, lost their lives due to the "indiscriminate shelling of Beirut Street" in central Benghazi on Sunday evening.
Medical staff at al-Jalaa hospital confirmed on Facebook that it had received the bodies of four men in their 70s and one aged 65.
The medics also noted that seventeen other people were taken to hospital for treatment.
The developments come as heavily-armed militias have been battling for the control of key cities and the country's oil riches since the uprising four years ago.
Forces loyal to Libya's internationally recognized government in the eastern city of Tobruk are countering the forces of a rival government, which is based in the capital, Tripoli. The strategic city of Benghazi is controlled by the Tripoli government.
The elected legislature, which sits in Tobruk, has been engaged in several rounds of talks with the rivals, but militancy is still continuing across the country.
According to the Libya Body Count watchdog, almost 1,800 people have been killed in the ongoing violence and bloodshed across the North African country since early 2014.
The North African nation plunged into chaos following the 2011 uprising against the dictatorship of Muammar Gaddafi. The ouster of Gaddafi gave rise to a patchwork of heavily-armed militias and deep political divisions.
Libya has been witnessing numerous clashes between government forces and rival militia groups that refuse to lay down arms.
Battles among the rival militants, who had participated in the anti-Gaddafi uprising, are mainly over the control of oil facilities in eastern Libya.