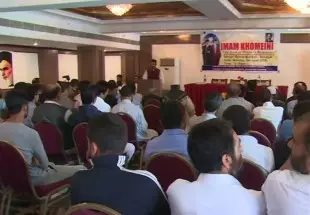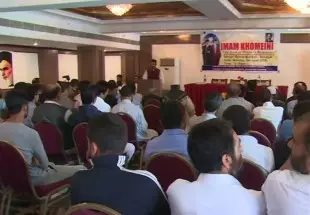 Shiite and Sunni Muslims in Kashmir came together on the verge of Imam Khomeini's passing anniversary to discuss the late Imam's thoughts and teachings.
On the occasion of passing anniversary of the founder of the Islamic revolution in Iran, Shia as well as Sunni Muslims in Kashmir came together to discuss the significance of his teachings in the present world.
Civil society members participated in the event which organized to discuss the role of Imam Khomeini and the need for unity among Muslims, reported Rasa.
Kashmiris also put holders and banners showing Imam Khomeini's images and messages. It's believe they keep people connected to his ideology.
The founder of the Islamic Republic of Iran passed away on June 3, 1989 at the age of 87.
Every year, large crowds of Iranians from across the country travel to Tehran to attend a commemoration ceremony at Imam Khomeini's shrine to pay tribute to the late Imam.
Imam Rouhollah Moussavi Khomeini, better known as Imam Khomeini, spearheaded Iran's 1979 Islamic Revolution, which led to the overthrow of the US-backed Shah of Iran.