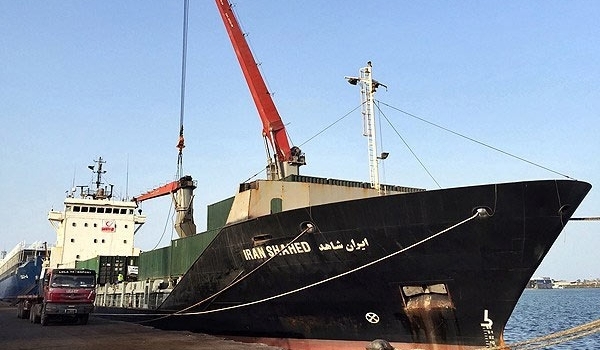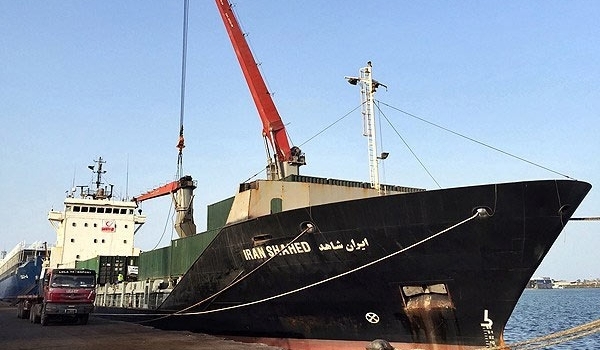 The 107-ton cargo of the Iranian ship carrying humanitarian aid to the Yemeni people was discharged at Salalah port in Oman to be delivered to Yemen.
"A logistic center has been set up in Salalah port in cooperation with the International Committee of the Red Cross and Oman's humanitarian institution so that different countries' aids will be gathered at this port and be dispatched to Yemen," Deputy Head of the Iranian Red Crescent Society (IRCS) for International and Humanitarian Affairs Shahabeddin Mohammadi Araqi told FNA on Saturday.
Noting that 107 tons of medical aids and consumer items have been sent by Iran to Salalah port, he expressed the hope that the humanitarian aids would be distributed among the Yemeni people as soon as possible.
Iran had also earlier sent several other consignments to Yemen, including relief, medical, treatment and consumer items.
Saudi Arabia has been striking Yemen for 171 days now to restore power to fugitive president Mansour Hadi, a close ally of Riyadh. The Saudi-led aggression has so far killed at least 5,843 Yemenis, including hundreds of women and children.
Hadi stepped down in January and refused to reconsider the decision despite calls by Ansarullah revolutionaries of the Houthi movement.
Despite Riyadh's claims that it is bombing the positions of the Ansarullah fighters, Saudi warplanes are flattening residential areas and civilian infrastructures.