Asia-Pacific
Ship detects signals 'consistent' with missing Malaysia plane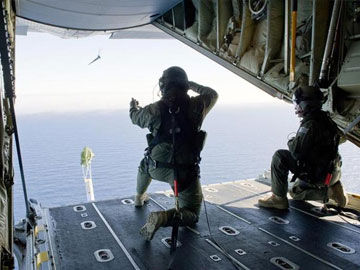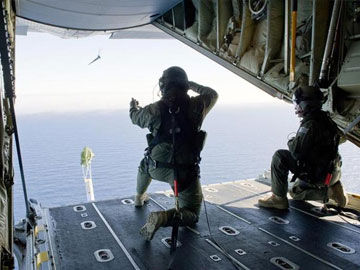 An Australian navy ship has detected new signals "consistent" with those from the black boxes of a Malaysian aircraft that went missing four weeks ago.
"The towed pinger locator deployed from the Australian defense vessel Ocean Shield has detected signals consistent with those emitted from aircraft black boxes," Angus Houston, a former Australian defense chief who is leading a search coordination body, said on Monday.
He added that the new signals are the "most promising lead" so far in the hunt for Malaysian Airlines Flight MH370, which vanished with nearly 240 people on board on March 8.
"We have not found the aircraft yet, we need further confirmation," he said of the Boeing 777.
Houston also said that the two contacts were detected off Australia's northwestern coast.
Describing the information received over the last 24 hours as "very encouraging," he said that one of the contacts lasted two hours and 20 minutes and another lasted for 13 minutes.
"It could take some days before information is available to establish whether these detections can be confirmed as being form MH370," he added.
He said that an autonomous underwater vehicle can be sent in to investigate, once the position of the noise is refined.
The new development came after a Chinese vessel said it had twice detected a pulse signal in an area in the Indian Ocean and an Australian ship has also investigated a possible third signal elsewhere in the search zone in the Indian Ocean.
A dozen military aircraft and 31 ships are now searching three areas about 2,000 kilometers northwest of the Australian city of Perth.