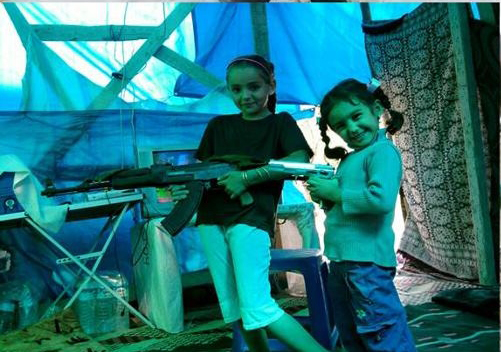 The controversy on Hatay Apaydin refugee camp gains a new dimension by the photos revealed in a local newspaper. The refugee camp was set up for military personnel and officials who betrayed their nations in Syria.
Turkish MPs not allowed to see the camp

Last week Turkish MPs were not allowed to access the camp due to high security precautions. After that suspicious situation the government declared that there is no military activity in the camp.
In the photos taken from this camp it is clearly seen that US-Israel backed terrorists are trained and equipped in this camp where nobody is allowed even to approach the camp.
Main Base of Terrorists Hatay (Known as City of Peace in Turkey)
The Free Syrian Army also declared Hatay as the Main Base in its official website."Cia and Mossad is training the terrorists in Hatay province of Turkey and it is the clear evidence that Turkey has been the other side in the war with Syria despite the common opposition of all Turkish citizens who want to be clear of Muslim blood" said in the report.