Europe
Shocking Violent Scenes at Bangladeshi Community Mosque's Meeting in UK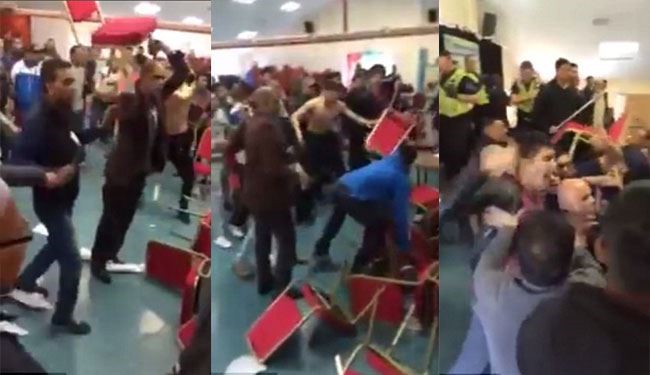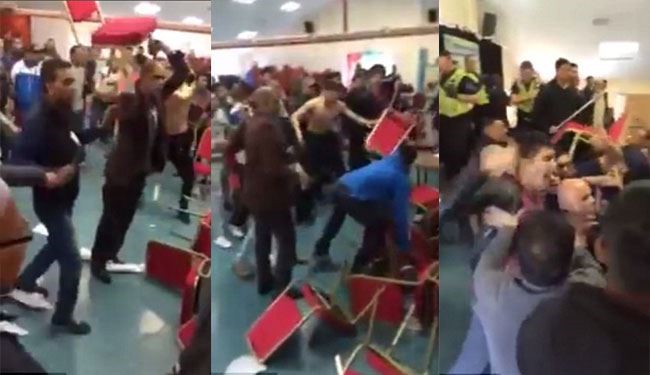 Shameful scenes as mosque meeting turns into a mass brawl with chairs and punches thrown and blood spilled.
Fight said to be between two 'rival factions' who want control of the venue. This were the shockingly violent scenes at a mosque meeting in Leeds yesterday.
Astonishing footage captures an angry mob hurling chairs, swinging makeshift weapons, throwing punches and fighting with police officers attempting to calm the angry crowd.
In the shameful clip, one man is seen cowering against a wall pulling a blood-stained hand away from his head after being struck with a weapon.
Heavily outnumbered police officers at the scene are tugged around while caught up in the chaotic violence.
One fighter appears to have lost his shirt in the scrum but continues to brawl as chairs fly around him.
According to the Yorkshire Standard, four people were injured and a number of others were arrested following the mass brawl.