Palestine
Sick Palestinian political prisoner dies of Israeli medical negligence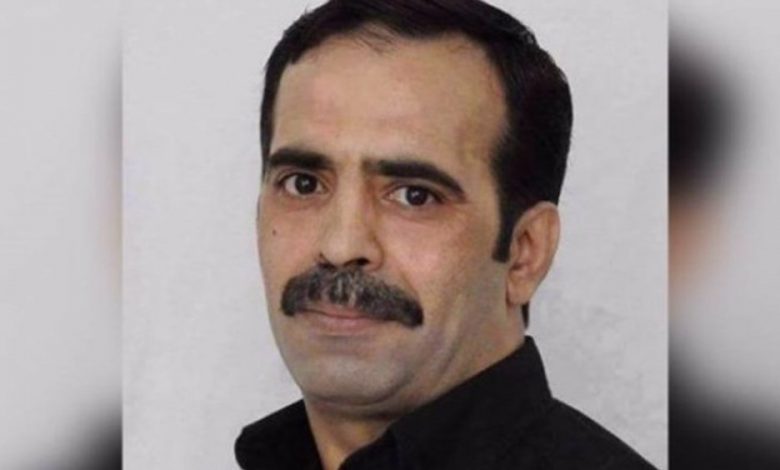 A Palestinian prisoner has passed away in an Israeli jail after prison services denied him medical aid, just four months before the completion of his long-term prison sentence, according to Palestinian Prisoner Society (PPS).
The PPS said in a statement on Thursday that 45-year-old Daoud Talaat Khatib died of heart attack at Ofer Prison and Detention Center near Ramallah Wednesday night.
Khatib, from the West Bank city of Bethlehem, was detained by Israeli occupation forces in 2001 and was sentenced to 18 years and 8 months in jail. He was scheduled to complete his prison sentence and be released on December 4.
The deceased Palestinian suffered from bad health condition during his detention and in 2017 had a heart attack, but medical negligence by the Israel prison authorities contributed to the deterioration of his health until his death, said the PPS and the Palestinian Prisoners Commission.
It is not clear if or when Israel is going to turn his body over to his family for burial since previously Israel has kept bodies of Palestinians who died in its prisons as a future bargaining chip.
The PPS said that following reports of Khatib's death, detainees had clashed with the prison guards, who raided the cells and attacked the prisoners.
It said 850 Palestinian prisoners, including minors, are held in Ofer and lately there were reports of coronavirus cases among at least five prisoners.
'Israel's medical negligence policy crime against humanity'
Meanwhile, Palestinian resistance movement Hamas blamed "Israel's policy of medical negligence" for the detainee's death, describing the policy as "a crime against humanity and a brazen violation of all international law and norms".
According to the Palestinian Prisoners Commission, 225 Palestinians have died in Israeli jails since 1967, when the start of the Israeli Israel occupied the Palestinian territories.
Palestinian media also reported that Israeli forces shot and injured three Palestinians in Nablus, Bethlehem and Jenin districts.
Israeli forces opened fire towards a man at Za'atara checkpoint, south of Nablus city, injuring him allegedly after he attempted to carry out a car-ramming and stabbing attack.
Another Palestinian, identified as a resident of Aida refugee camp, was injured from Israeli military gunfire at the northern entrance of Bethlehem city, while the other was shot during clashes in Muthalath al-Shuhada area, south of Jenin.