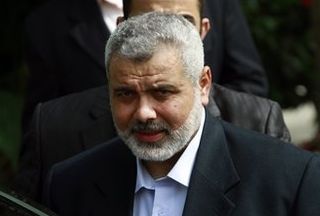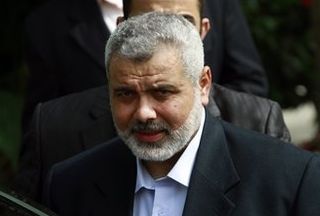 The Hamas prime minister has called for Israel's blockade of Gaza to be completely lifted and Palestinians held a demonstration over Israel's decision to expel four Hamas legislators.
Ismail Haniyeh, leaving a mosque in Gaza City after Friday prayers, said that Tel Aviv's recent decision to just ease the land blockade is politically motivated and not a humanitarian gesture.
Palestinians maintain that the siege of the Gaza Strip — land, sea and air — should be lifted completely.
"And the people will not accept anything less than that," Haniyeh stated.
Haniyeh's call has been echoed by the Palestinian Authority in the West Bank, which has condemned the blockade as collective punishment of 1.5 million residents of Gaza.
Meanwhile, dozens of Palestinians held a demonstration in al-Quds (Jerusalem) in support of four Hamas legislators, who have been ordered by Israeli police to leave Israel by the end of June.
The police said the men, who represent al-Quds in the Palestinian legislature, must leave voluntarily or they will be expelled from Israel, unless they renounce their membership in Hamas.
In a separate incident in the West Bank, Israeli soldiers and border policemen fired tear gas at Palestinian protestors who were marching from their village toward land where a spring is located.
The Palestinians say that illegal settlers took over the spring, which is on their land, and they have been unable to access it since.