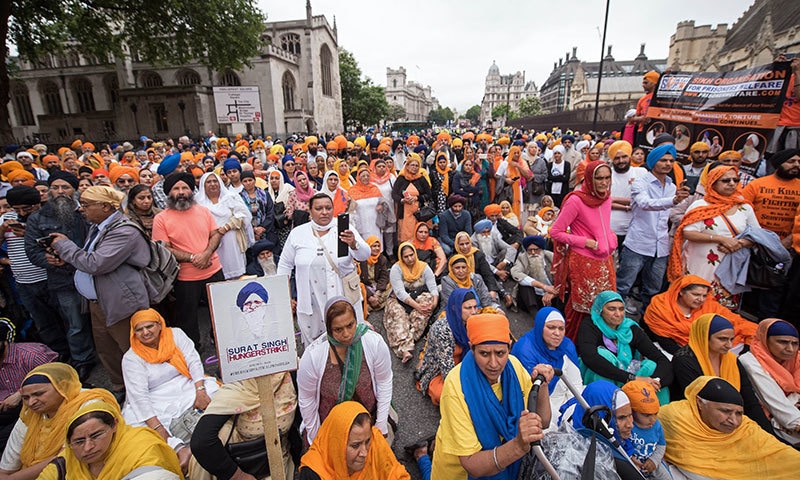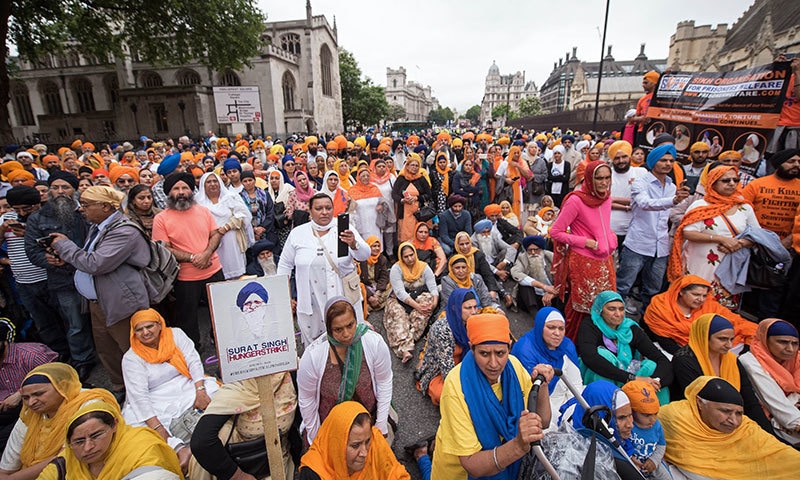 More than 3,000 Sikhs gathered in London's Trafalgar Square on Sunday calling for an independent territory in India.
Protesters are seeking an independence referendum in 2020 for a sovereign Sikh state they call Khalistan.
Many held banners calling for an end to "Indian occupation."
The protest was organized by the US and Canada-based group Sikhs for Justice.
A simultaneous counter-protest of around a hundred people gathered nearby to call for India to remain united.
(Source: AP)