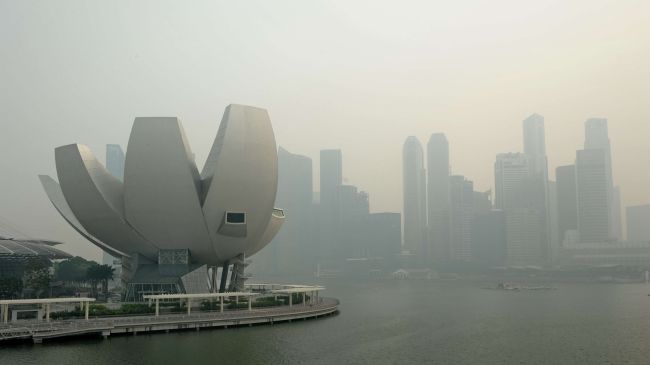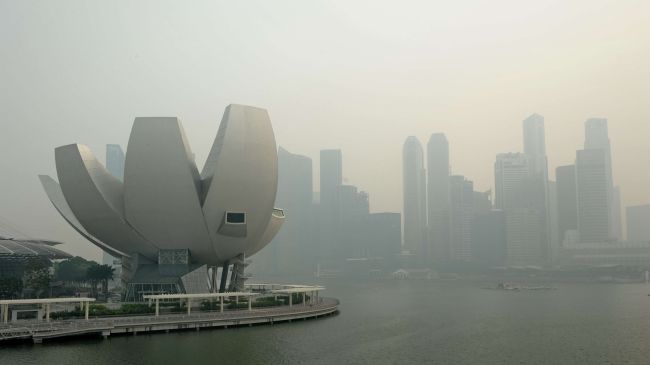 Environment officials in Singapore have asked people to stay indoors after air pollution in the city-state soared to record levels.
Singaporean officials said pollution had reached an all-time high on Thursday and breached a hazardous classification that can aggravate respiratory ailments.
The smog and pollution have also disrupted some businesses and travel across the city-state.
Singapore's Prime Minister Lee Hsien Loong told a news conference that the haze was expected to linger for a number of days because of the weather conditions, and urged residents to avoid going outdoors as much as possible. "We will get through this together," he said.
Neighboring Malaysia has also closed 200 schools as the air quality in some parts of the country sank to hazardous levels.
The worsening situation has strained relations between Singapore and Indonesia.
Singaporeans authorities say the haze was caused by illegal forest clearing in neighboring Indonesia's Sumatra Island. Indonesian officials have dismissed the claim, describing the problem as a natural disaster.
Vivian Balakrishnan, Singapore's Environment and Water Resources Minister, has said that he would demand "definitive action" from Jakarta.
"No country or corporation has the right to pollute the air at the expense of Singaporeans' health and wellbeing," Balakrishnan said on his Facebook page.
Singapore's senior officials say the city-state had provided satellite data to Indonesia to help identify who was responsible for the fires.
The environmental authorities form two nations have held an emergency meeting to tackle the issue.