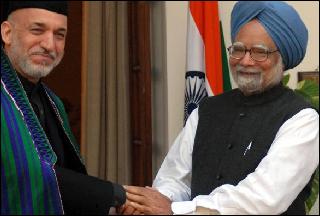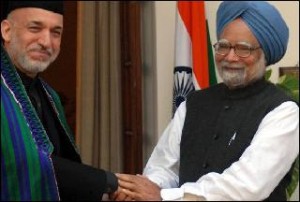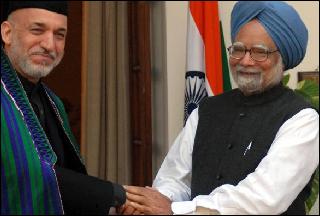 India and Afghanistan say they will cooperate in the fight against regional terrorism amid growing militancy in the troubled South Asian region.
The issue was discussed by Indian Premier Manmohan Singh and visiting Afghan President Hamid Karzai in New Delhi.
Singh said India remains committed to assisting the people of Afghanistan in dealing with terrorism.
Karzai, who is on a two-day visit to India, also assured that his country will take all possible measures to ensure the security of Indians in Afghanistan.
India has spent millions of dollars to help rebuild Afghanistan's war-ravaged infrastructure over the past decade.
But the attacks on the Indian embassy in Kabul about two months ago have concerned New Delhi.
India and its old rival Pakistan are competing for more influence in Afghanistan.
Meanwhile, the 126,000 foreign soldiers currently deployed in the country have not been able to stabilize Afghanistan.