Palestine
Sirens sounded as Gaza retaliatory rockets hit southern occupied lands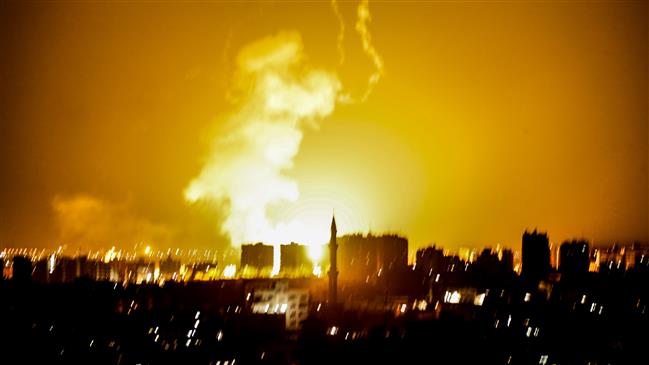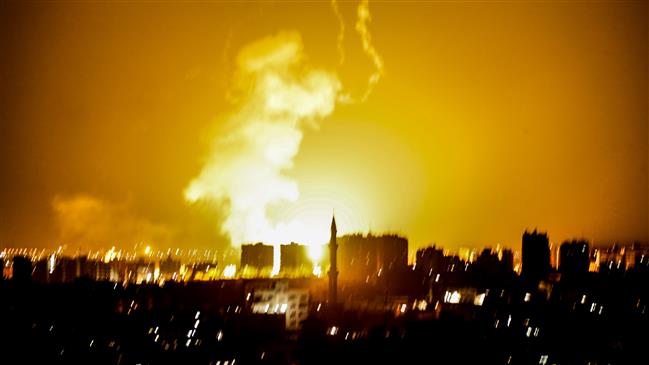 Palestinians have fired three rockets towards Israel after warplanes bombed parts of the besieged Gaza Strip early Monday in an escalation which prompted warnings of a new war. 
The rockets triggered several rounds of red alert sirens in the Hof Ashkelon region, the Ashkelon industrial zone, Kibbutz Yad Mordechai and Netiv Ha'asara, sending thousands of settlers into bomb shelters.
Israeli newspapers said two of the rockets landed inside Israel, while the third appeared to have fallen short of reaching its target. There were no immediate reports of injuries on either side.
The Palestinian rocket fire came after Israeli jets struck nine targets in the northern Gaza Strip as part of efforts to stop the launch of kites and balloons into Israel by Gazans.
According to Israeli media reports, Tel Aviv may begin carrying out assassinations from the air, including against those not actively preparing balloons or kites for launching.
On Sunday, an Israeli military official warned that if the regime were to respond more harshly to the kites being sent from the Gaza Strip, it would lead to war, Hadashot TV said.
"If we respond too strongly it could lead to an escalation of hostilities. You would be in your bomb shelters and you don't want that," the official said, addressing residents of southern Israel.
Flying kites and balloons has become a new mode of resistance since Palestinians began their weekly protests near a fence separating the Gaza Strip from the occupied territories on March 30.
The protests peaked on May 14, when some 40,000 Gazans protested along the fence on the same day that the US opened its embassy in Jerusalem al-Quds in a provocative move.
Israeli snipers and special troops have shot and killed nearly 130 peaceful Palestinian protesters, sparking international outcry over the disproportionate use of force.
Israeli officials have tried to put a criminal spin on the protests, claiming that kites and balloons launched by Palestinians have burned thousands of acres of farmland, forests and nature reserves in the regions around the Gaza Strip.
Israel's deadly tactics in confronting the weekly Friday protests have drawn international condemnation.
Palestinians say they are a popular outpouring of rage against Israel by people demanding the right to return to the homes their families fled or were driven from on Israel's creation 70 years ago.
Around two million people live in Gaza, most of them the stateless descendants of refugees from what is now claimed to be Israel.
Israel and Egypt maintain a blockade of the strip, citing security reasons, which has caused an economic crisis and collapse in living standards there over the past decade.