Egypt
Sisi sacks top auditor for criticizing 'govt. corruption'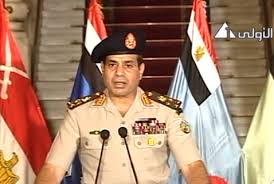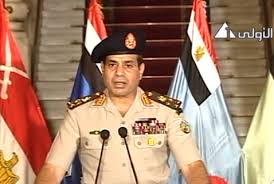 Egypt's President Abdel Fattah al-Sisi has dismissed the country's top auditor, who has criticized the government for alleged massive corruption.
Hesham Geneina, the head of the Central Auditing Organization, was sacked after being criticized by the country's senior officials as well as pro-government media for his comments about widespread corruption in the government.
Geneina said in an interview with Youm 7 newspaper last December that government corruption had cost the country 600 billion Egyptian pounds (76 billion dollars) over four years.
Sisi later appointed a commission to probe the auditor's claim, which quickly concluded that Geneina misled the public with support from "foreign" parties.
The president also named Geneina's deputy, Hesham Badawi, as the new head of the Central Auditing Organization.
Also on Monday, the Supreme Judicial Council in Egypt forced 32 Egyptian judges into retirement for their opposition to the ouster of former President Mohamed Morsi by Sisi — then the chief of the army — in 2013.
"Today, the Supreme Judicial Council took a decision to force 32 judges into retirement for intervening in politics and supporting a certain party," a council official said, in reference to Morsi.
The council took a similar measure last week, retiring 15 other judges.
All the judges had been suspended in March 2015, when the council's lower panel ordered their retirement. They had refused to recognize the legality of Morsi's 2013 ouster by the army. Some of the judges even signed a statement to express their opposition to the coup.
Since the ouster of Morsi, thousands of anti-government protesters have been sentenced to jail by civilian and military courts in Egypt.
The ousted president himself and several leaders of his now-banned Muslim Brotherhood movement have also been sentenced to death.
Egypt's harsh crackdown on the Muslim Brotherhood, which is a movement affiliated with Morsi, and its supporters has been widely condemned by international human rights organizations.