Syria
Sit-in in Lattakia, Rally of Thousands in Jableh City in Rejection of AL Decisions against Syria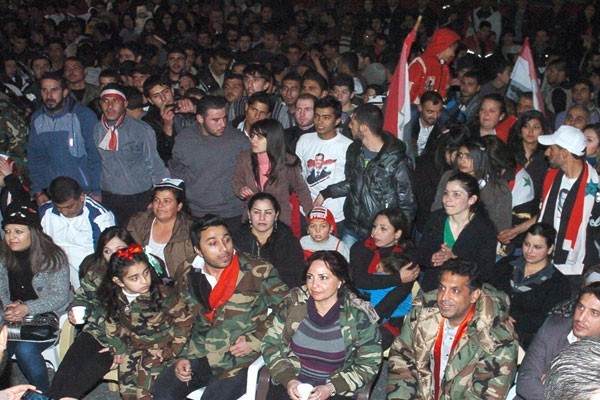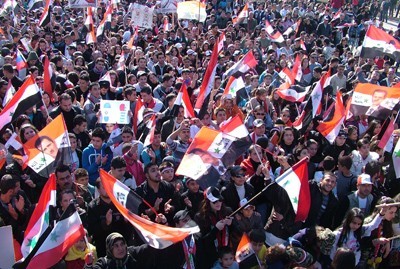 Thousands of people in the city of Jableh, in Lattakia province, gathered along the Corniche in condemnation of the Arab League decisions against Syria and in support to the independent national decisions.
The participants said that the Arab League decisions go against the interests of the Arab nation, voicing trust that Syria will remain steadfast in the face of all conspirators.
With their chants and national flags, the masses of people reflected a civilized image of the Syrian people loyal to their homeland.
Political analyst, Khaled al-Abboud, said history will remember with disdain those who contributed to issuing the Arab League decisions against Syria because they have conspired against the beating heart of Arabism.
For their part, several Syrian artists who joined the masses of people along the Corniche congratulated the people of Jabla city and neighboring towns on the martyrs they have offered for the sake of stability and security of the homeland.
Sit-in in Lattakia Continues for Third Day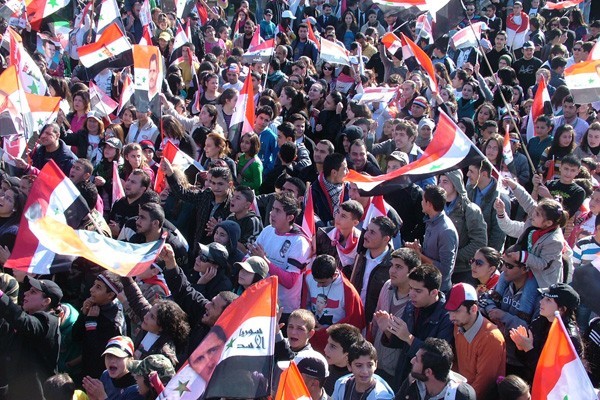 For the third day in a row, a group of youth continued their the sit-in in Haroun roundabout, in the city of Lattakia, in condemnation of the Arab League's decisions and economic sanctions against Syria. The participants expressed rejection of all forms of foreign interference and support to the Syrian national unity.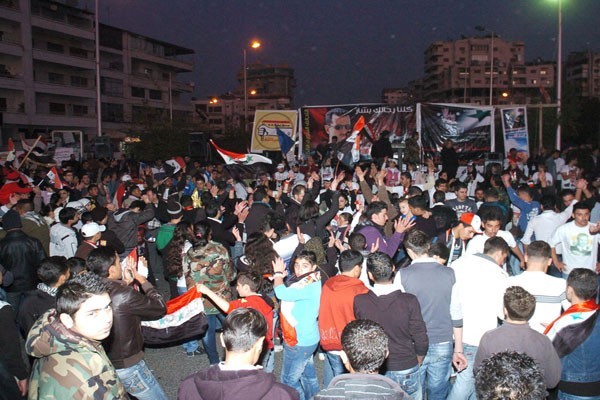 A group of kickboxing practitioners presented a sport acting show depicting and events in Syria and the situation in the Arab League, embodying the feelings of resentment toward the its unjust decisions against the Syrian people, who have always supported the Arab people in all crises.
"This sit-in is a clear expression of the Syrians' rejection of what is being hatched against Syria in the international operation rooms and the backstage of the Arab League which claims care for the Syrian people's interest," said Budour Halloum.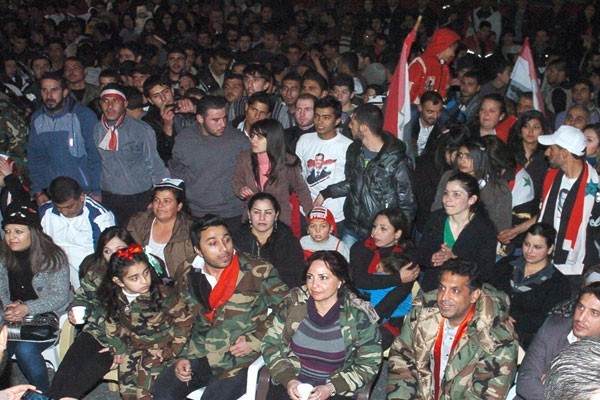 For his part, Yazan al-Khayer addressed a message to the brotherly Arab people asking them to stand by Syria and its people against their rulers' decisions, expressing thanks to all who supported Syria out of belief in its right to sovereignty and independent decision.
"We were raised on freedom, independence of decision and territorial sovereignty. Sanctions don't scare us, and we reject all forms of dictates and interferences," said Rula Hamdan.