Syria
Six-point Syria plan incorporates national unity government: Iran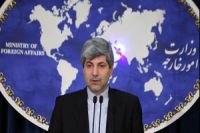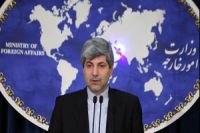 Iranian Foreign Ministry Spokesman Ramin Mehmanparast says Tehran's comprehensive six-point plan for Syria proposes the establishment of a national unity government.
According to Press TV, Mehmanparast said Wednesday: "All countries that seek the realization of the Syrians' demands believe that military solutions will be useless in Syria and violence and terrorist behavior must be stopped in the country."
He added that Tehran's six-point plan for Syria is comprehensive and is one of the best and most peaceful ways to end violence and conflict in the Arab state.
Mehmanparast made the remarks while commenting on a proposal by the Syrian Vice President Farouq al-Sharaa that called for the formation of a national unity government to end the crisis in the Arab country.
He added: "Accordingly, the grounds must be prepared for national dialogue and the rule of a democratic process in Syria."
On Sunday, Iran unveiled a long-awaited six-point plan to solve the unrest in Syria. The plan calls for an immediate end to violence and a start of the national dialogue.
The third step is to create a reconciliation government followed by providing humanitarian aid to the people of Syria. The next step is the release of prisoners, who have not committed a crime against Syrians. And the final point is to allow media full access to Syria.