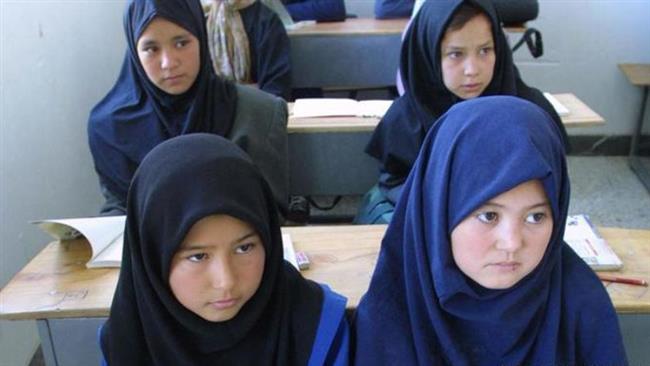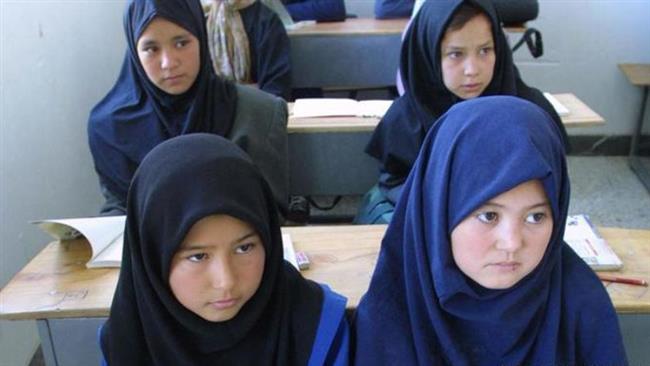 An Iranian official says the figure for the refugees in the country, who have received proper education, stands at 60 percent, 48.5 percent of whom are females.
This is good cultural news, the managing director of Iranian Interior Ministry's Bureau for Aliens and Foreign Immigrants (BAFIA), Ahmad Mohammadi-Far, said on Tuesday.
"In accordance with a directive by Leader of the Islamic Revolution [Ayatollah Seyyed Ali Khamenei], we are witnessing a good breakthrough in the field of foreign nationals' education [in Iran] and there is no obstacle to the education of refugees," he added.
He said BAFIA in cooperation with non-governmental organizations seeks to identify those children, who have been deprived of education.
Mohammadi-Far also noted that effective measures have been adopted about refugees' health insurance as well.
Meanwhile, Samad Haj Jabbari, the director general for non-Iranian university students at the Ministry of Science, Research and Technology, also said that 24,000 foreign students are currently studying at Iranian universities.
Noting that the figure included 19,000 Afghan students, the official added that the number of foreign students in the country is expected to increase to 75,000.
The official said Iran attaches great significance to the education of Afghan refugees.
In a meeting with Chief Executive Officer of the Afghanistan's government, Abdullah Abdullah, in January 2016, Ayatollah Khamenei ordered that all Afghan children in Iran be permitted schooling regardless of their residency status.
Iran has been hosting large numbers of Afghan refugees, who have fled war and conflicts in their country. In recent years, Tehran has been urging the Afghan nationals to return home voluntarily to contribute to the reconstruction of their homeland.
More than 350,000 Afghan refugee children are now in school in Iran while some 48,000 undocumented Afghan children were allowed last year to enroll for the first time in Iranian public schools.
In an address to the UN General Assembly's first-ever summit for Refugees and Migrants in September 2016, Iranian Interior Minister Abdolreza Rahmani Fazli pointed to a massive influx of refugees from the neighboring countries of Afghanistan and Iraq and said the Islamic Republic has been hosting a huge population of refugees for many years, a move that has put Iran "among the lead countries in the history of humanitarian assistance."
In a meeting with the United Nations High Commissioner for Refugees (UNHCR) Filippo Grandi in New York in September 2016, the Iranian interior minister said the UN had failed to provide Tehran with sufficient aid to help the country cover the expenses of the services it is offering to refugees on its soil, particularly Afghan nationals.
Foreign assistance to Iran only covers less than three percent of its expenses in dealing with the refugees it is sheltering, said Rahmani Fazli, urging international aid bodies to take more responsibility "in providing the required expenditure to take care of the healthcare as well as medical, educational and food costs of refugees and displaced people."