Iran
Slaughterer Israel enraged by Tehran NAM summit participation, success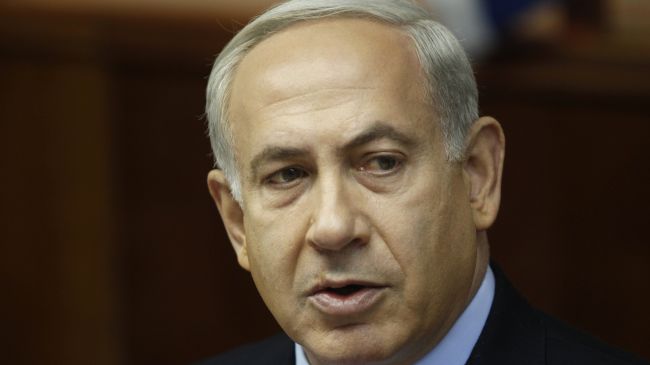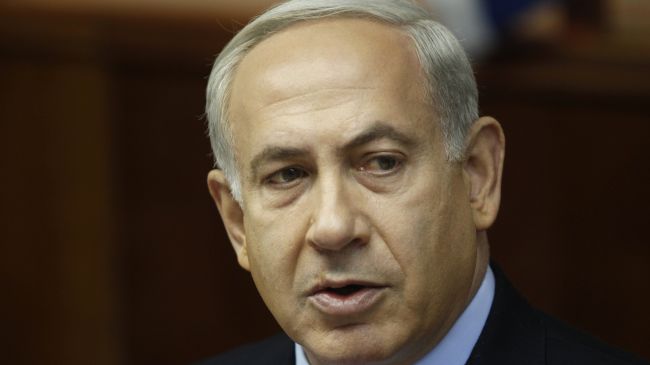 "120 countries gathered in Tehran, listened to the anti-Israeli remarks of Iran's leader [the Leader of the Islamic Ummah and Oppressed People Imam Seyyed Ali Khamenei] and did not leave the [venue of the] summit," Netanyahu said, enraged by the massive international participation at the 16th NAM summit in the Iranian capital.
"This shows that the situation has become dangerous," the Lebanese Elnashra news website quoted Netanyahu as saying on Sunday.
Zionist Israeli Butcher Prime Minister also urged world powers to set a "clear red line" for Tehran's nuclear energy program.
"The international community is not placing a clear red line for Iran and Islamic Republic does not see international resolve to stop its nuclear program," he said, adding "unless Tehran sees this clear red line it will not stop its nuclear [energy] program."
This is while the Zionist Israeli regime is widely known to possess hundreds of atomic warheads, something that it has never denied under its so-called nuclear ambiguity policy.
Enjoying Washington's support, however, Tel Aviv has steadily refused to either declare the nuclear arsenal or join the nuclear Non-Proliferation Treaty (NPT).
The US, Israel, and some of their allies, however, accuse Tehran of pursuing military objectives in its nuclear energy program and have used the false accusation as a pretext to impose international and unilateral sanctions against Iran and to call for a military attack on the country.
Iran argues that as a signatory to the NPT and a member of the International Atomic Energy Agency (IAEA), it has the right to acquire and develop the nuclear technology for peaceful purposes, while promising a crushing response to any possible attack on its nuclear facilities.
Meanwhile, the Arab member states of the IAEA offered an initiative in August which seeks to launch a global campaign to slam Israel's possession of nuclear stockpile.
The motion tabled by 17 Arab IAEA members has been submitted to a preparatory commission to be put to vote at the Agency's September meeting which is to be attended by 154 countries.