Palestine
Slaughterer Israel exhausted facing Resistance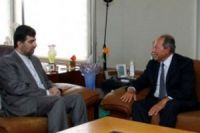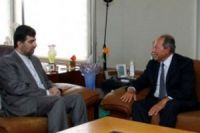 Former Lebanese President Émile Jamil Lahoud says the Zionist regime of Israel has become extremely exhausted and fatigued when sees a mere failure for its attempts in the region all because of the Resistance bastion in the region.
According to IRNA, in a meeting with Iran's ambassador to Beirut, Ghazanfar Roknabadi, he added that the Resistance has always been that target of the ploys hatched by the Zionist regime and its allies.
Lahoud considered the Zionist regime of Israel and that Takfiri groups as two great dangers in the region, hoping that Lebanon would surmount any probable problems strongly and through election of new president at due time, and then would go ahead in the way of progress and prosperity.
The Iranian ambassador for his part emphasized Iran's support for the maintenance of stability and national unity in Lebanon.
Roknabadi further wished success and glory for Lebanon especially at the current sensitive juncture relying on prudence and consensus among political leaders in that country.