Palestine
Slaughterer Israeli forces demolish water tank in Nablus village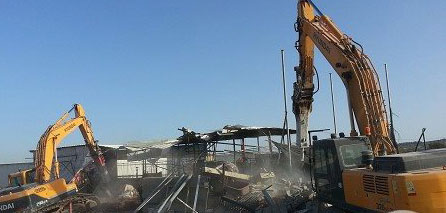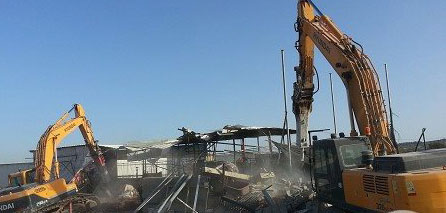 Israeli forces demolished a water tank and an agricultural structure in the Nablus village of Aqraba on Wednesday, a local official said.
Deputy mayor of Aqraba Bilal Abdul-Hadi said that three bulldozers escorted by seven military vehicles stormed the al-Taweel neighborhood and began demolishing the structures, claiming they were built without authorization.
The steel agricultural structure belongs to Marwan Hussein Abdul-Hadi and the water tank to Imad Fathi Minnat Allah.
Israeli occupation has destroyed more than 558 Palestinian properties in the West Bank and Jerusalem since the beginning of this year, displacing 919 people, according to OCHA.
Between 2009 and 2011, Israel's military destroyed 173 water, sanitation and hygiene structures in the West Bank including 40 wells, 57 rainwater collection cisterns and at least 20 toilets and sinks, OCHA says.