Palestine
Slaughterer Israeli forces have arrested at least 49 Palestinians ahead of the Jewish Passover holidays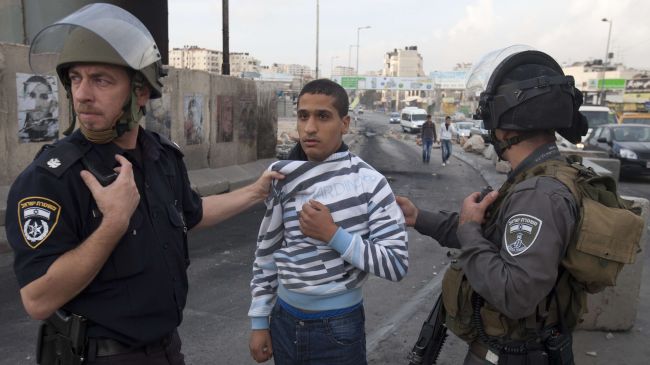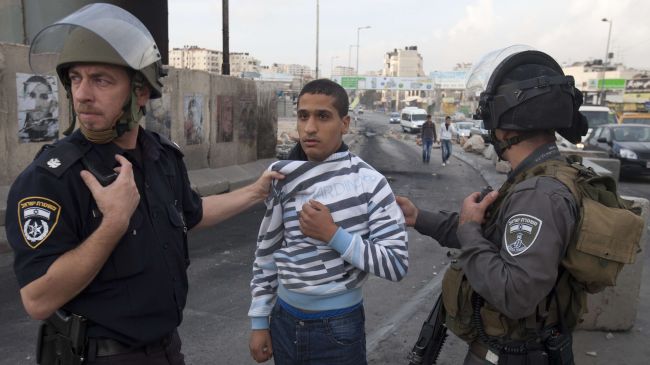 Israeli forces have arrested at least 49 Palestinians ahead of the Jewish Passover holidays.
According to Ma'an news agency, Israeli police announced on Saturday that the arrests were made over the past week in the cities of Ashdod, Kiryat Gat, Ashkelon and Sderot.
Tel Aviv usually makes mass arrests ahead of the eight-day Passover festival.
Israeli officials claim that the Palestinians were detained because they were without working permits in Israel.
Human rights groups, however, have rejected the claim, saying that strict restrictions are being imposed even against Palestinian workers with permits.
Nearly 100,000 Palestinians work in Israel because the wages are higher than they receive in the Palestinian territories.
Israeli human rights organization B'Tselem says 1,415 Palestinians were being held in prison for working without job permits at the end of January 2014.