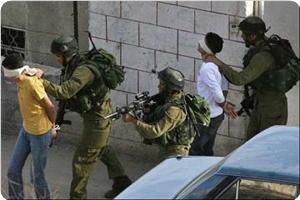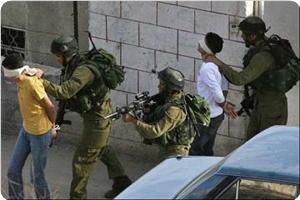 Occupation forces arrested two boys at dawn on Friday after raiding their homes in the town of Beit Omar and Arrub camp north of Al-Khalil in the West Bank, while the third citizen was arrested at a military checkpoint west of Bethlehem in the West Bank.
Abdullah Mohammed Abu Maria, 17, was arrested by the IOF after raiding his home in Beit Omar, in addition to Hassan Abdul-Karim al-Titi, 18, who was arrested after raiding his home in Arrub camp near Arrub town.
The occupation forces raided at dawn the towns of Bani Naim and Dora where they deployed in the neighborhoods for several hours.
Meanwhile, IOF arrested, in Bethlehem, Jihad Muhammad Ali Zawahra, 22, near a military checkpoint southwest of the province, where he was transferred to an unknown destination.