Palestine
Slaughterer Olmert: Abbas gave up the right of return before in negotiation rooms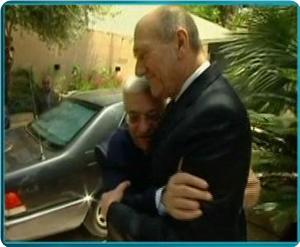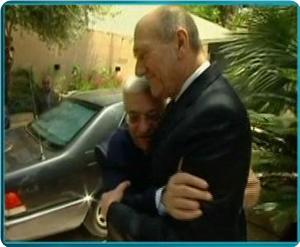 Former Israeli premier Ehud Olmert said Mahmoud Abbas's position on the right of return was not new and tabled in negotiation rooms.
Olmert told Yedioth Ahronoth newspaper that the Israeli negotiators including the current premier Benjamin Netanyahu know that it was not the first time Abbas voiced his readiness to waive the right of return.
He said that during his talks with Abbas when he was a premier, they agreed to solve the issue of the Palestinian refugees within the framework of the Arab peace initiative.
Olmert added that he and Abbas agreed on the idea of allowing some thousands of Palestinian refugees to return to the would-be Palestinian state for a limited period of time and for humanitarian reasons.
For her part, Tzipi Livni, head of the right-wing Kadima party, told the same newspaper that she was not surprised to hear Abbas's remarks to an Israeli TV on the right of return.
Livni added that she phoned Abbas and congratulated him on his courage to state his position on air.
Asked on Israel's channel 2 last Friday whether he expected to return to Safed, the hill town in the northern region of Galilee, where he was born in 1935, Abbas had said, "it is my right to see it but not to live there. Palestine for me is the 1967 borders, with east Jerusalem as its capital. This is now and forever."
In this regard, the Islamic action front in Jordan slammed Abbas for his positions against the right of return and the right of his people to defend themselves against the Israeli occupation.
The Islamic front stated in a press release on Monday that Abbas gave up the right of return, which is an inalienable and inherent right protected by the international law.
It added that Abbas denied the Palestinian people their right to defend themselves, their holy places and homeland which are exposed to Judaization campaigns.
The Jordanian front described Abbas's remarks in this regard as the most dangerous in the history of the Palestinian cause and demanded the Palestinian people and Fatah faction to repudiate such positions and force Abbas to apologize to his people and the Arab nation.
For its part, the Muslim Brotherhood group in Jordan also condemned Abbas's remarks and said they reflected the deviance of Abbas who lost his national and revolutionary legitimacy after he gave up the struggle for the liberation of Palestine.