Palestine
Slaughterer Shin Bet threatens to arrest or assassinate 40 freed detainees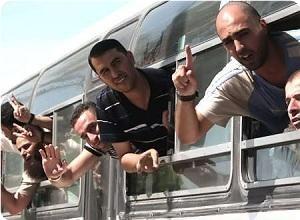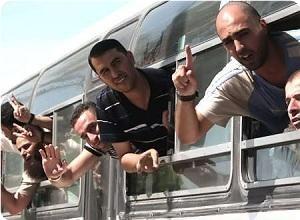 The Hebrew newspaper "Yediot Ahronot" website confirmed, on Saturday that Israeli intelligence has been marking the names of 40 freed detainees in the exchange deal for the Zionist soldier Gilad Shalit because they returned to their resistance activities, as the internal intelligence agency (Shin Bet) claimed.
The Website published a report about the resistance activities of the freed detainees in Gilad Shalit exchange deal after their release, pointing out that the occupation authorities had announced that anyone who goes back to what they call "terrorism" "will be risking his life," a formula used in threat of arrest or even assassination, according to the website.
The report, that was broadcasted on the enemy radio on Saturday 14 April, stated that the follow-up of activities and movements of the prisoners, who were released in the first part of the deal (450 prisoners and 27 female prisoners), confirmed that a group of 47 ex-detainees have returned to their resistance activities, seven of them were re-arrested and they may face their previous provisions while the Shin Bet will deal with the other 40 prisoners.
Shin Bet claimed in the report that 40% of the released detainees will return gradually to their previous armed activities, saying that they are following the detainees' movements to arrest them before achieving their aims.
The report had pointed to the statements of Salah al-Aruri, the Hamas leader who took part in Shalit exchange deal negotiations, in which he said; in the released detainee Ahlam Al-Tamimi's new show Nasim Al-Ahrar [Breeze of the Free] in Jerusalem channel, that the only way to free the detainees is through capturing new Zionist soldiers.