Palestine
Slaughterer Zionist regime may build more settler units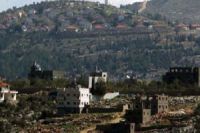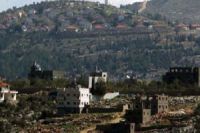 Zionist media reports say the Tel Aviv regime may approve the construction of more than 1,000 illegal settler units in the occupied West Bank.
According to the reports on Thursday, Zionist settlers have submitted plans to build 538 new homes in the northern West Bank settlement of Itamar, seeking approval for construction.
The settlers also seek to legalize 137 existing units in the settlement.
In addition, the settlers submitted for review plans for 550 new homes in the settlement of Bruchin.
The reports come despite widespread international criticism over the construction of settlements on occupied Palestinian territories.
On June 11, Egyptian Foreign Minister Mohamed Kamel Amr called on Tel Aviv to halt its illegal settlement activities in the occupied West Bank and withdraw settlers from Palestinian territories.
Last month, the Zionist regime also announced plans to build 1,000 new settler units in East al-Quds.
More than half a million Zionists live in over 120 illegal settlements built since regime's occupation of the Palestinian territories of the West Bank and East al-Quds in 1967.