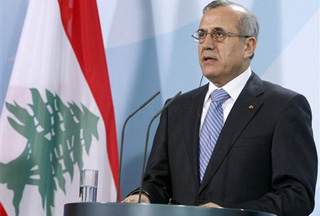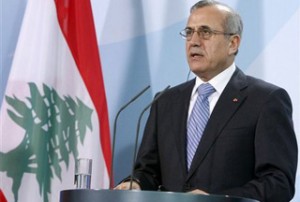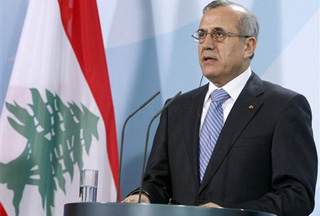 Lebanese President Michel Sleiman says the new Israeli scheme to build hundreds of Jewish homes in Jerusalem (al-Quds) shatters chances of bringing peace to the Middle East.
"The Israeli policy to renege on commitments and reject international demands is a sign that the belligerent enemy is either unprepared or unwilling to start serious negotiations with the Palestinians to achieve comprehensive peace in the region," Sleiman said in a statement on Thursday.
He also reiterated that Israel is refusing to agree to a peace that would grant the Palestinians their legitimate rights — above all their moral and legal right to return to their homeland.
Israel's interior ministry on Tuesday said it had approved the construction of 1,600 new housing units in Ramat Shlomo neighborhood in the mainly Arab eastern sector of al-Quds.
The announcement sparked swift condemnation from Britain, China, Russia, Turkey, the United States and a number of other countries.
There are currently 121 Israeli settlements and 102 Israeli outposts built on Palestinian land occupied by Israel in 1967.
These settlements and outposts are inhabited by a population of approximately 462,000 Israeli settlers. Some 191,000 Israelis are living in settlements around al-Quds, and an additional 271,400 are spread throughout the West Bank.