Europe
Slovakia opens pipeline for reverse gas exports to Ukraine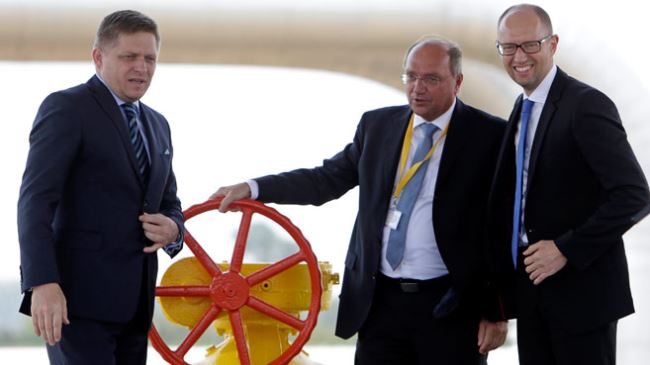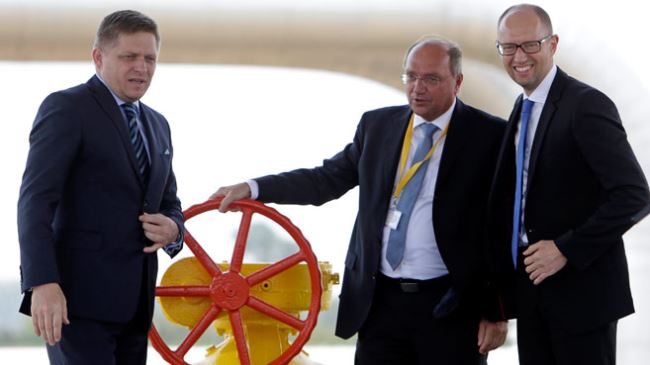 Slovakia has launched a new gas pipeline aimed at delivering natural gas from the European Union to Ukraine after Russia halted gas flows to the country earlier this year, Press TV reports.
The opening of a new route for reverse gas supplies to Ukraine came after Russia's state-owned energy giant Gazprom cut off its gas flow to Ukraine after Kiev missed a deadline to pay almost two billion out of the four billion dollars owed to Moscow in earlier gas bills.
Ukrainian Prime Minister Arseniy Yatsenyuk has said the pipeline could potentially meet up to 20 percent of his country's demand. However, economic experts believe the European gas will probably cost higher than imports from neighboring Russia.
Dmytro Marunych, a Ukrainian economic expert, told Press TV that the Kiev government has not revealed the price of gas imports from the European Union, but "for sure it won't be cheaper than the Russian gas."
"Along with transportation costs and service charges, it (European gas) will cost around 400 dollars per 1,000 cubic meters of gas," Marunych added.
In late April, Ukraine's acting Energy Minister Yuri Prodan said the country is to sign a deal with Slovakia for natural gas imports from its neighbors in an effort to cut its dependence on Russian energy amid tensions with Moscow over eastern Ukrainian regions.
Prodan said the reverse supplies would annually allow 7-10 billion cubic meters of gas to enter Ukraine from Europe.
Last year, Russia agreed to cut the gas price for Ukraine to USD 268.50 per 1,000 cubic meters. However, Moscow later restored the price to USD 485 following the overthrow of former Ukrainian President Viktor Yanukovich in February.
In late August, Russian Energy Minister Alexander Novak said his country was ready for talks on resuming gas supplies to Ukraine, adding that Moscow could reduce its gas prices per 1,000 cubic meters to USD 385. However, Kiev says it wants to return to the old price.