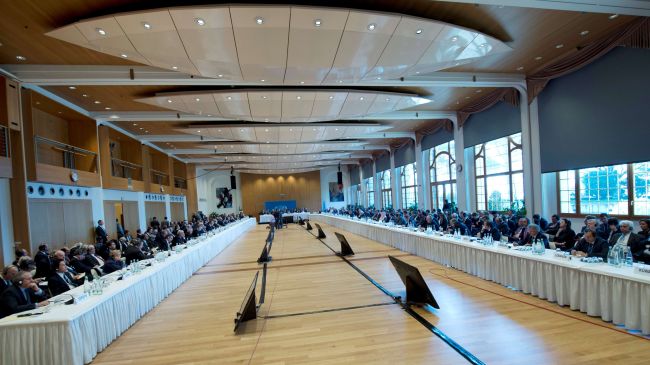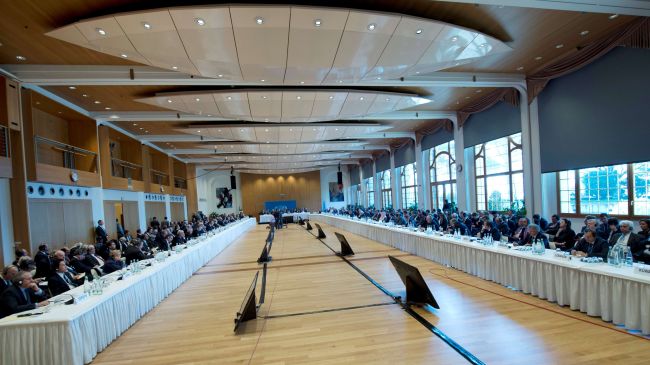 Russian Foreign Minister Sergei Lavrov says supporters of Syria's foreign-backed opposition are using the Geneva talks to implement "regime change" in the Arab country.
In a Friday news conference with his German counterpart, Frank-Walter Steinmeier, the Russian top diplomat said the so-called Syrian National Coalition (SNC) and its western supporters were attempting to derail the peace talks in Geneva.
"Our impression…is that when those who secured the opposition's participation in this [Geneva] process called for the complete implementation of the Geneva communiqué to become the subject of these talks, [it] actually meant only one thing – a regime change," said Lavrov.
The Geneva communiqué, which was adopted in Geneva in June 2012, outlines measures for a transition of power in Syria
Lavrov also criticized the so-called Syrian opposition for refusing to give priority to the issue of "terrorism" during the Geneva talks, saying, "The only issue they want to talk about is the establishment of a transitional ruling body. Only after this happens will they be ready to discuss…problems such as terrorism."
The Russian minister also dismissed as unconstructive the attempts to set deadlines for the Geneva conference on the crisis in Syria.
"When the Russian-American initiative was announced, it was said clearly that these negotiations should not have any artificially set time parameters, or any artificial deadlines," he said.
Lavrov's comments come as the second round of the Geneva peace talks in Syria entered its final day. Negotiations between the Syrian government and the foreign-backed opposition in Geneva have hit a deadlock.
The Syrian delegation says fighting terrorism should be top priority. But the opposition insists that the formation of a transitional government and resignation of President Bashar al-Assad must come first.
The Geneva talks were designed to contain the bloody crisis, which has been plaguing Syria since March 2011. Reports say over 130,000 people have so far been killed and millions displaced due to the foreign-backed violence.