Syria
SNC elects Saudi-linked Ahmad Assi Jarba as new leader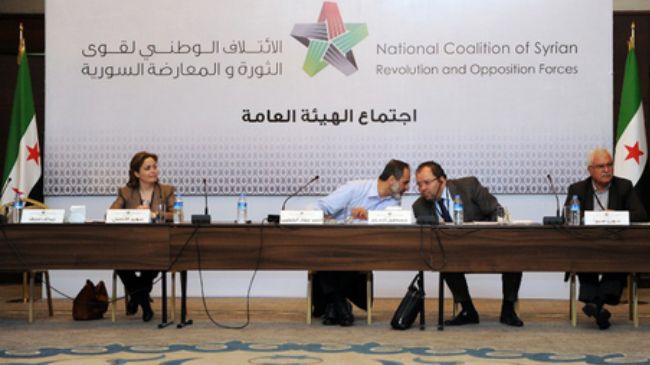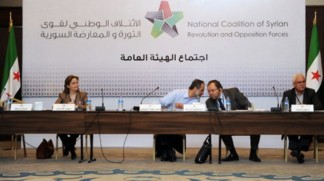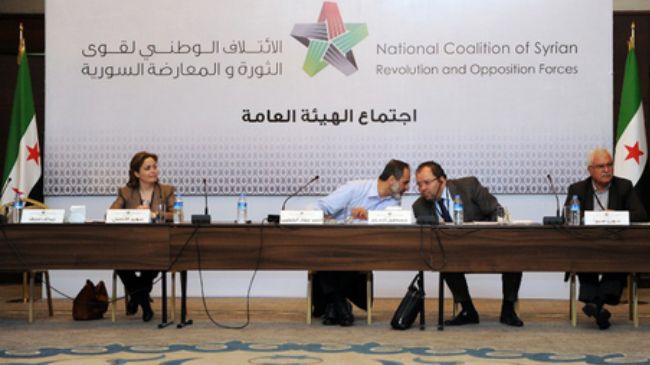 The foreign-backed Syria opposition has elected a Saudi-linked member, Ahmad Assi Jarba, as its new president during its latest meeting in the Turkish city of Istanbul.
Jarba won a tight run-off on Saturday in the deeply divided foreign-sponsored opposition group, the so-called Syrian National Coalition (SNC).
He received 55 votes, defeating Mustafa al-Sabbagh, Qatar's point man in the opposition, in the second round of election at the group's meeting in Istanbul, where the umbrella group of Syria opposition is based.
Jarba is a tribal figure from the eastern Hasaka Province with connections to Saudi Arabia that has been supporting the militants in Syria. He represents the faction of veteran secular dissident, Michel Kilo.
The meeting, which kicked off on Thursday, was the second of its kind by the troubled opposition group over the past two months.
George Sabra became acting president of the SNC in April 2013, shortly after Moaz al-Khatib resigned as the group's leader.
The 114-member group has also elected three vice presidents, Suheir Atassi, Mohammed Farouk Tayfur and Salim Muslit. Badr Jamous was also elected as the SNC secretary general.
According to reports, the militants are already in possession of anti-tank missiles provided by Saudi Arabia.
On June 14, US President Barack Obama ordered his administration to provide the militants with weapons.
The unrest in Syria erupted in March 2011, and many people, including large numbers of Syrian soldiers and security personnel, have been killed so far.
The Syrian army has conducted successful operations against the foreign-backed Takfiri militants over the past weeks with the army establishing control over the strategically important town of Qusayr, near the Lebanese border, in early June.
Syrian troops were backed by forces from the Lebanese resistance movement, Hezbollah, during the Qusayr operation.
In May, Syrian President Bashar al-Assad said militants from 29 different countries are fighting against the government in different parts of the country.