Syria
So-called Commander of Free Syrian Terrorists abruptly resigns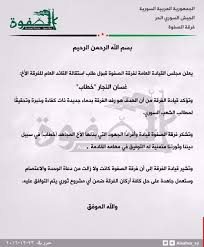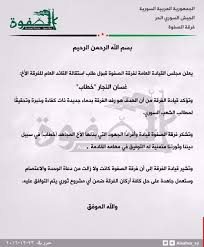 The commander of the Free Syrian Army's Al-Safwah Division, Ghassan Najjar, abruptly resigned from his post on Saturday, following his company's defeat at the hands of the Syrian Arab Army (SAA) in east Aleppo.
Najjar recently took to Twitter to express his frustrations after the battle of Aleppo, only to resign just 48 hours later.
The Al-Safwah Division released a public statement via their social media accounts on Sunday to confirm the official resignation of their commander.
The Free Syrian Army's High Command has not yet named an replacement for Ghassan Najjar.