World News
So-called Presidential poll opens in Azerbaijan amid opposition boycott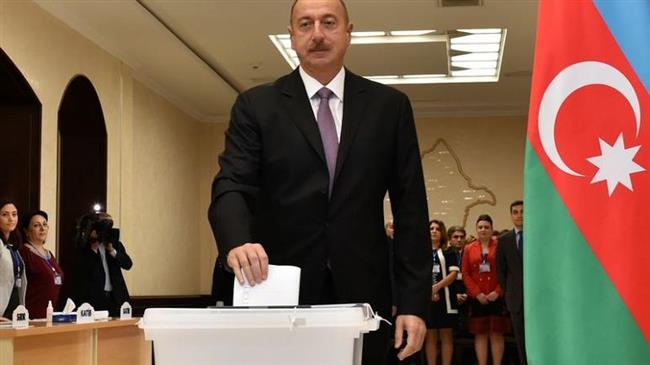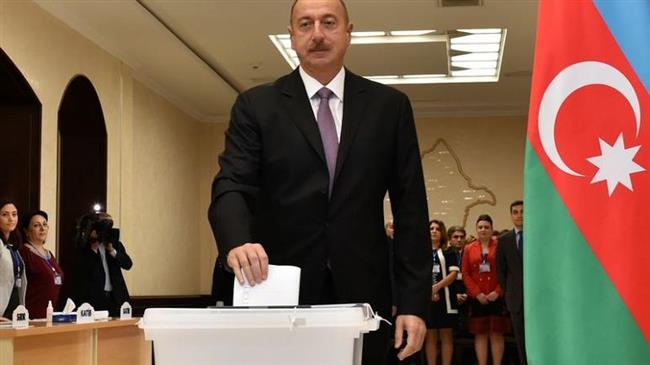 Polls have opened in an early presidential election in the Central Asian country of Azerbaijan, where incumbent Ilham Aliyev is likely to secure a fourth consecutive term.
Polls stations opened on Wednesday morning, with seven other candidates competing and 5.2 million people eligible to vote in the nation of nearly 9 million people.
The election is being observed by international monitors, including from the Organization for Cooperation and Security in Europe (OSCE).
The opposition has nevertheless alleged that the election will be rigged and has boycotted the poll.
The government has denied such allegations.
"Some political forces who decided to boycott the election have boycotted themselves as they were aware of their own defeat in advance," said Malakhat Ibragimova, a member of the ruling Yeni Azerbaijan Party.
Since coming to power in 2003, Aliyev has amended the constitution with referendums twice. The first, held in 2009, eliminated a two-term presidential limit, and the other, in 2016, extended the presidential term from five to seven years. Aliyev also appointed his spouse, Mehriban, as first vice president last year. Those developments have led to accusations that the Azerbaijani president is seeking to consolidate power.
Aliyev earlier moved the date of the election forward from October 17 to April 11, a move his allies said was essential in order to avoid presidential and parliamentary polls from clashing in 2025.
The president in Azerbaijan is directly elected by an absolute majority of the ballots cast, with no turnout requirement.
Many people in Azerbaijan are reportedly struggling on low incomes. The country is also locked in a dispute with neighboring Armenia. Tensions over that territorial dispute led to a war between Azerbaijan and Armenia in the 1990s.