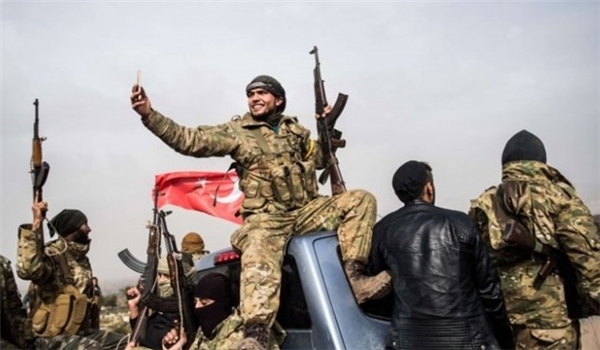 There is a spike in the number of Syrian mercenaries who joined the military operations in Libya and killed there, the Syrian Observatory for Human Rights (SOHR) said.
SOHR sources said that the number of Ankara-backed militants who arrived in Tripoli up to now has risen to 4,750, while nearly 1,900 others arrived in Turkey to undergo training courses.
They added that 6,650 Turkey-backed terrorists have been trained to go to Libya, 117 mercenaries have been killed in Tripoli so far and 150 others crossed to Europe
The fatalities are of the factions "al-Mu'tasim Division, Sultan Murad, Suqur Al-Shamal Brigade, Al-Hamzat and Suleiman Shah".
According to very reliable SOHR sources, the fatalities were killed in clashes in Salah Al-Din in the South of Tripoli, frontline in Al-Ramlah near Tripoli Airport, and Al-Hadabah Project area. The casualties are taken to three medical points (Al-Mashtal Sanitarium, Qaddour Sanitarium, Ghout Al-Sha'al Sanitarium).
It is noteworthy that nearly 150 militants of those who arrived earlier in Libya, crossed to Europe.
The recruitment of more mercenaries continues to send militants to Libya.