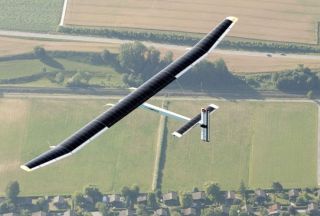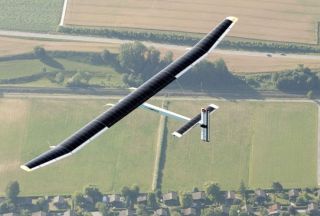 An experimental solar powered aircraft has successfully completed a round the clock flight to go down in history for defying hours of darkness.
The Solar Impulse landed in Switzerland on Thursday after completing its flight, which lasted for some 26 hours, AFP reported.
It is the first-ever attempt of such a manned flight on purely solar energy. "It's the first time ever that a solar airplane has flown through the night," said team chief Bertrand Piccard earlier.
"That was the moment that proved the mission was successful, we made it," Piccard told journalists.
The high-tech single-seater aircraft took off in the early hours of Wednesday and kept aloft for more than 24 hours, running on the 14-hour daytime charge of its array of 12,000 solar cells.
The first prototype, shaped like a giant dragonfly, is clad with solar panels across a wingspan of 63 meters, the size of an Airbus A340 airliner, according to AFP.